Book now
with best price guarantee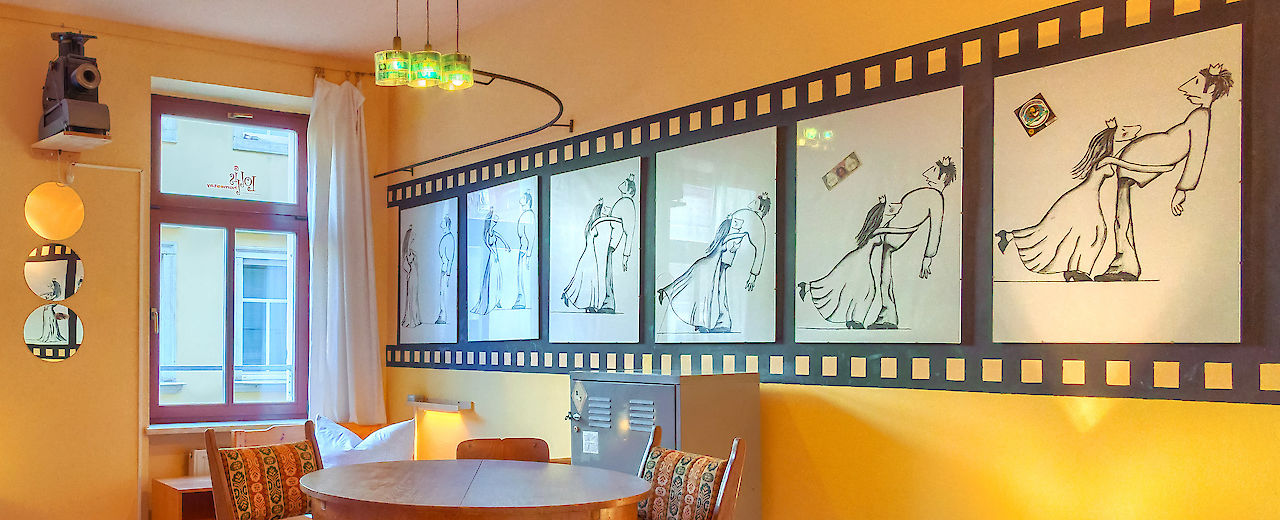 offers for cyclists
safe backyard
You can store your bicycles safe and dry in our backyard.
tools available
We do have a choice of diverse tools. So you can easily fix something on your bicycle by yourself.
bicycle shops nearby
In the immediate vicinity you will find umpteen bicycle shops. From a Self-help workshop to a designer shop you will find all choices for services or spare parts. We can advise you on which shop to go to.
maps available
We have many maps for Dresden and its surroundings and we can advice you from our own experience to help you plan your tour or to find the best way for onward travelling.
healthy breakfast
Breakfast is an "All you can eat" buffet and costs 5 €.
You will get endless tea and coffee, a variety of fresh baked rolls, toast, two kinds of sausage and cheese and a selection of jams, peanut butter, honey or chocolate cream, self-made spreads, two types of cereals, milk, apples from the local market, nuts and a cup of yoghurt and one glass of apple or orange juice.
laundry service
Got wet in the rain? Wet clothes? Just put them in our tumble dryer, they will be ready again quickly. Washing your clothes is possible as well.