Book now
with best price guarantee

We are open for you!
...and do our best to cope with the unusual situation. At the moment it is not possible to stay overnight with us for touristic reasons. You can find current information here:
To make you feel safe and to stop the spread of the virus we have implemented the following hygienic measures:
The reception is equipped with a protective window.
We always adapt our daily cleaning to the current guidelines of the RKI.
In the common area the tables are 1,50m apart.
The occupancy of our rooms in the corridors is based on the best possible distance from each other.
Many of our dormitory beds have curtains to guarantee more privacy.
We have a washing machine and laundry service to clean your clothes hygienically at over 60°.
central location
The hostel is located right in Dresdens trendy district, the "Neustadt", 20 min away from the baroque down town, close to the train stations and in immediate proximity to trams. More info
extensive service
You can expect extensive service offers, like a completely equipped guest kitchen, free bicycles, free tea and coffee, most notably super friendly and knowledgeable receptionists. More info
great ratings
Who knows the hostel better then former guests? We get largely very good and good reviews. Please compare, Lollis is one of the best rated hostels in Dresden. Read what our guest have to say.
Loading item, please wait…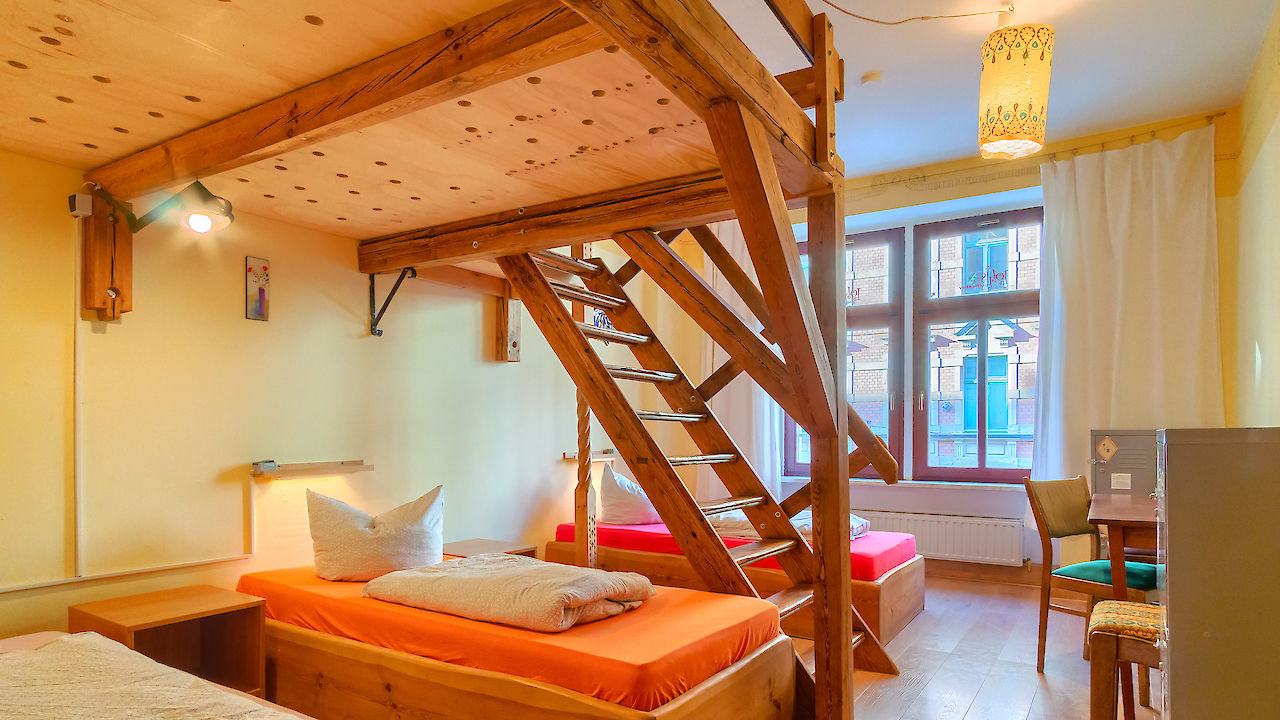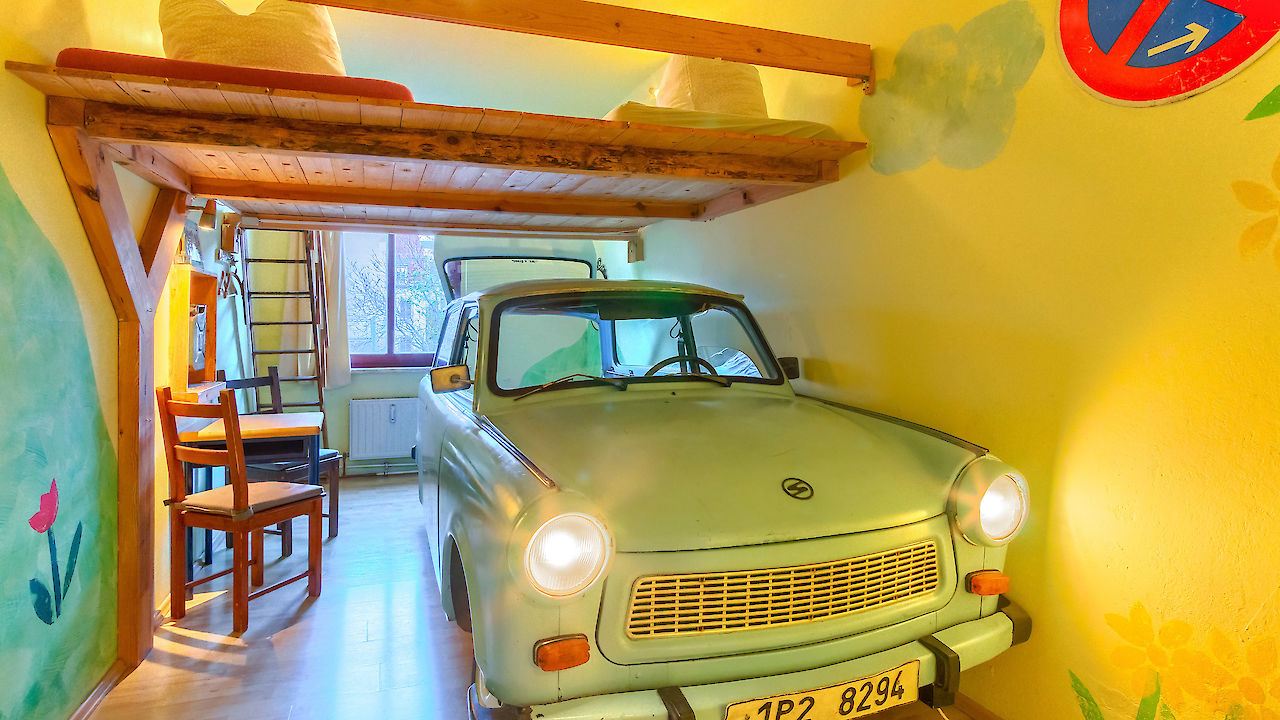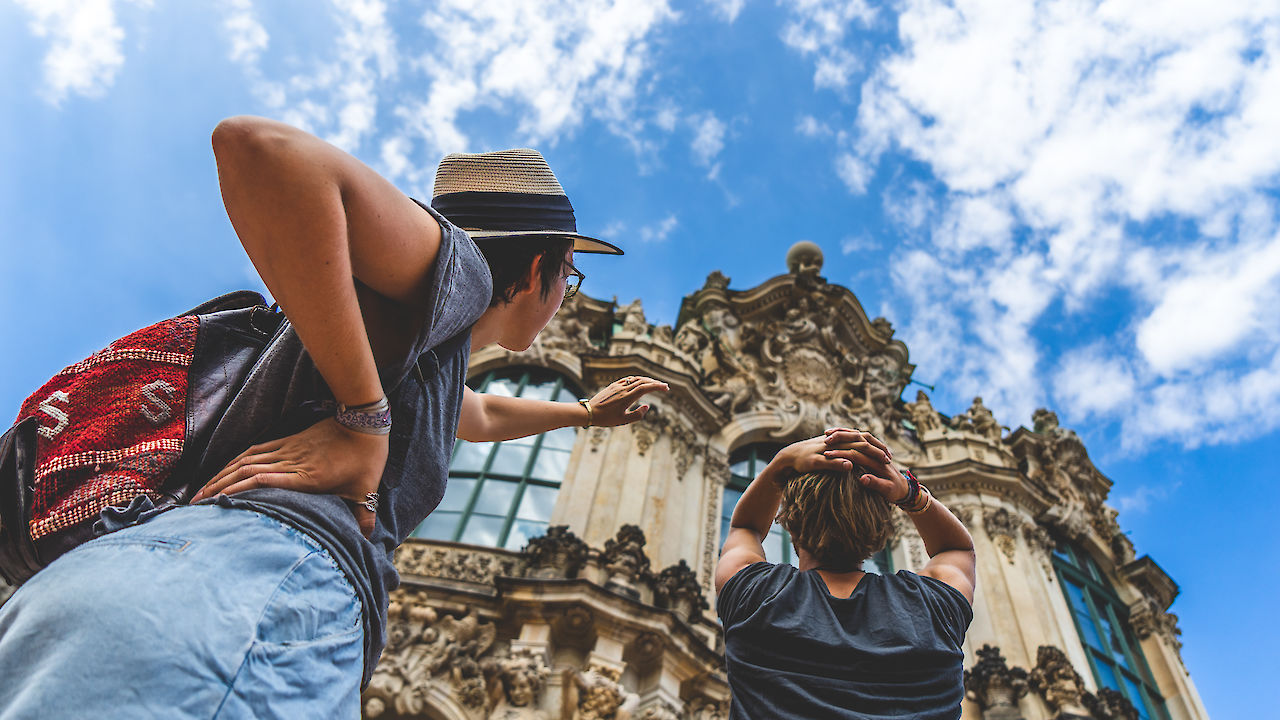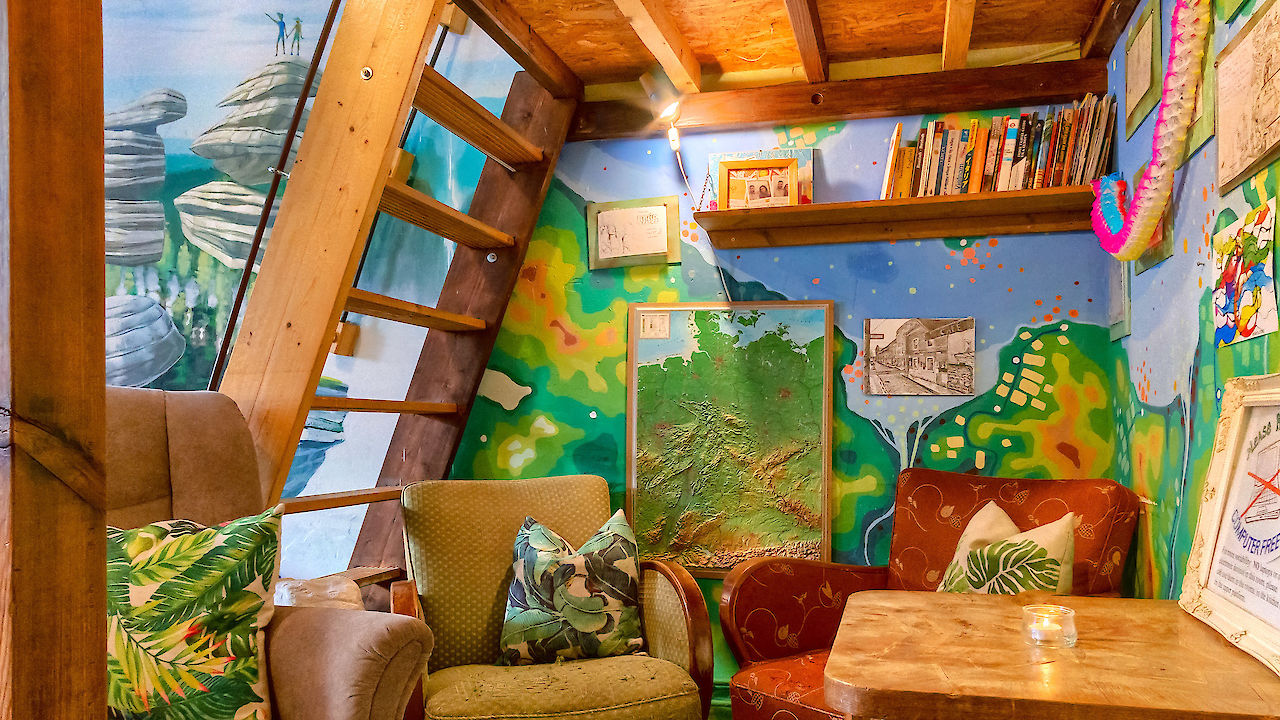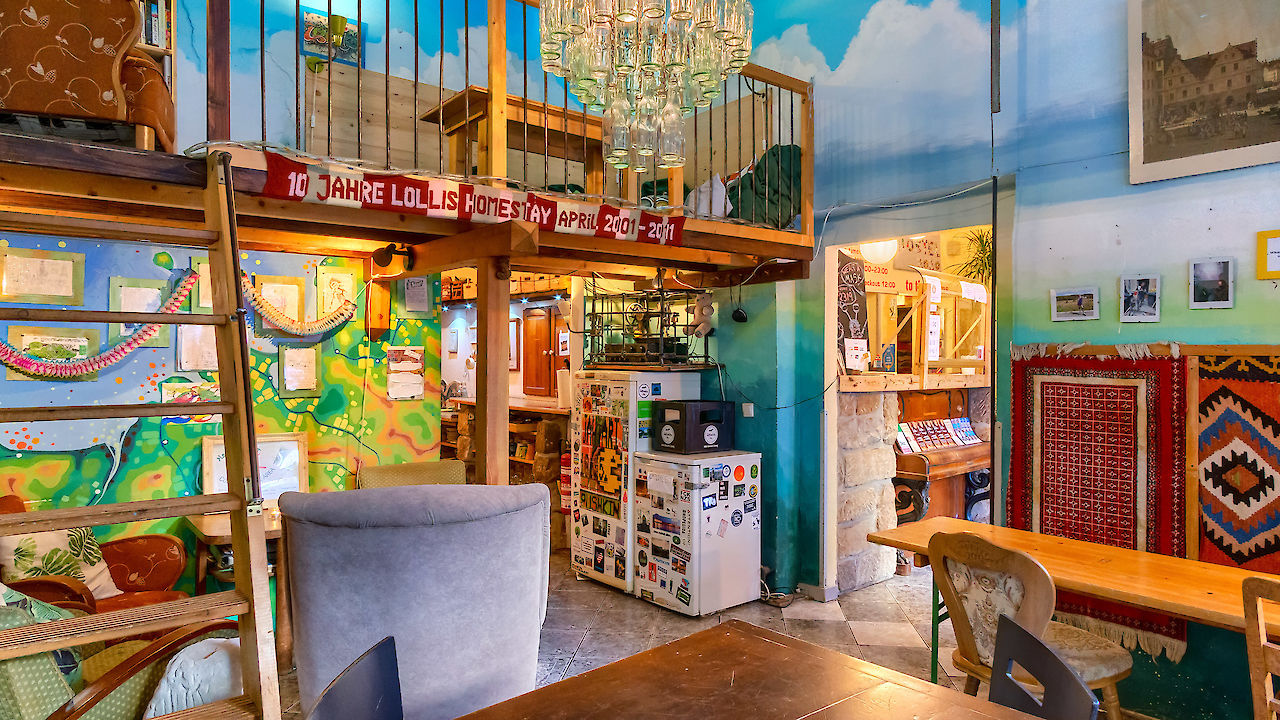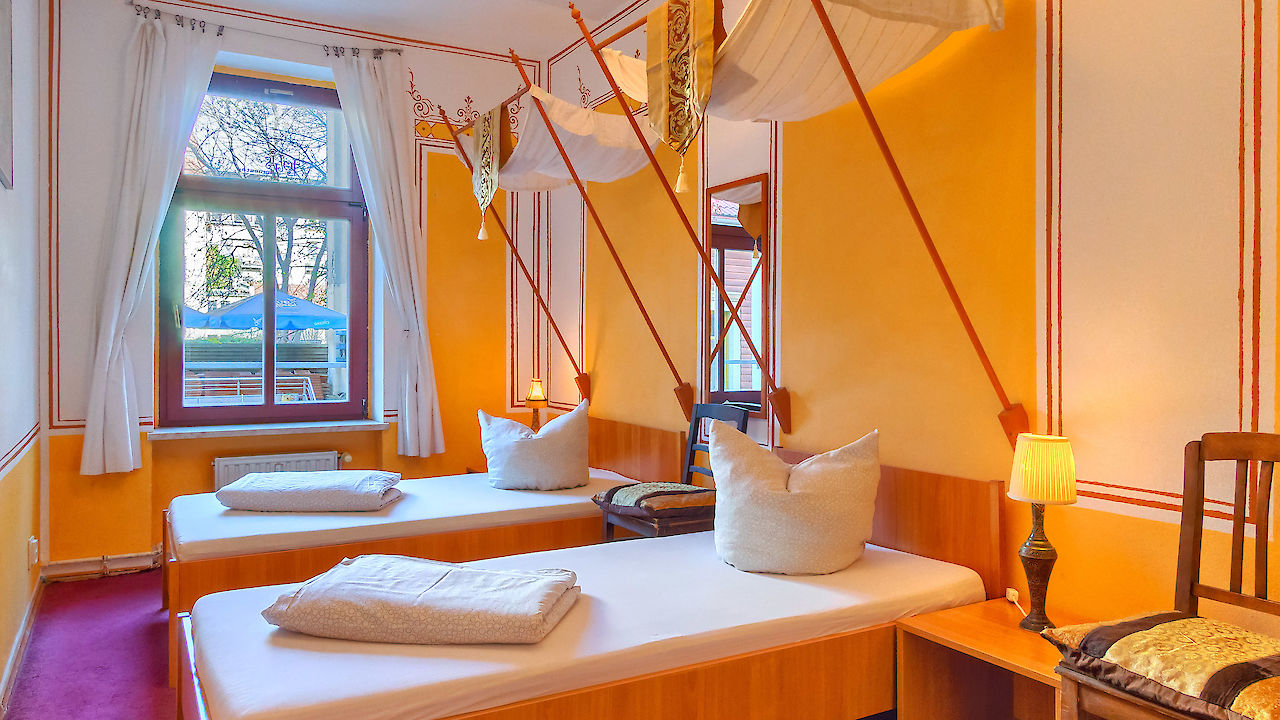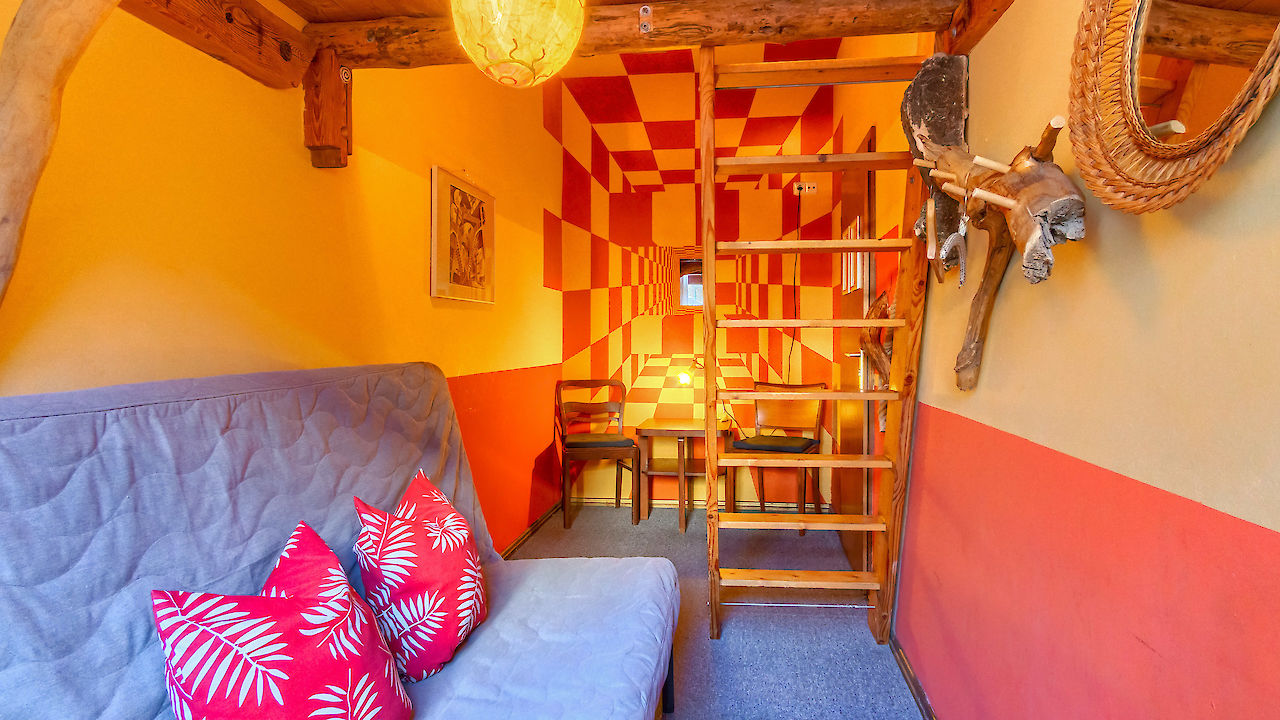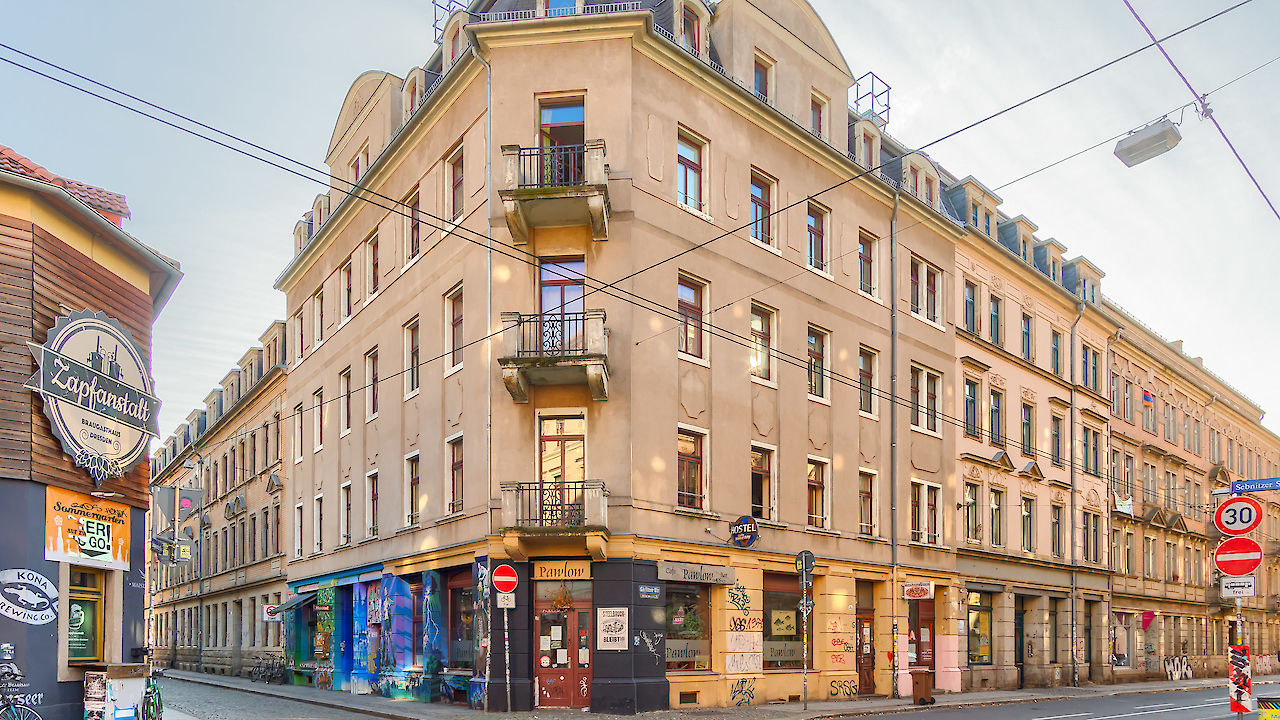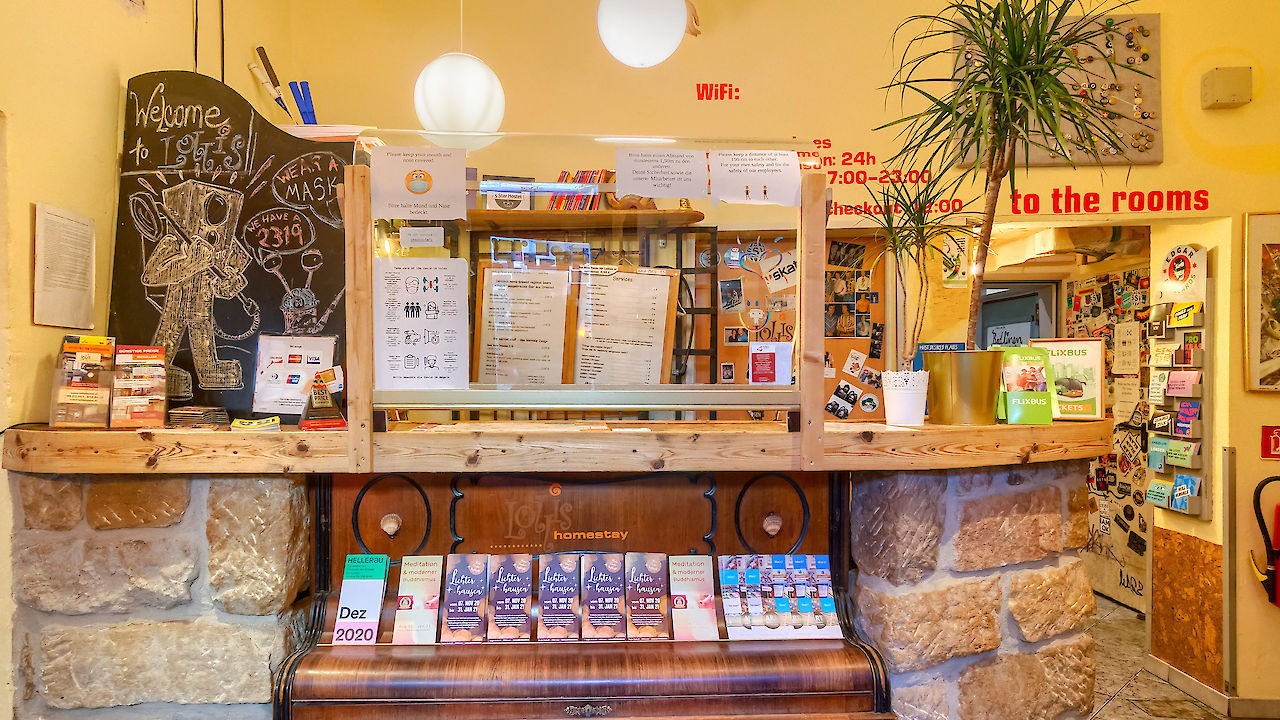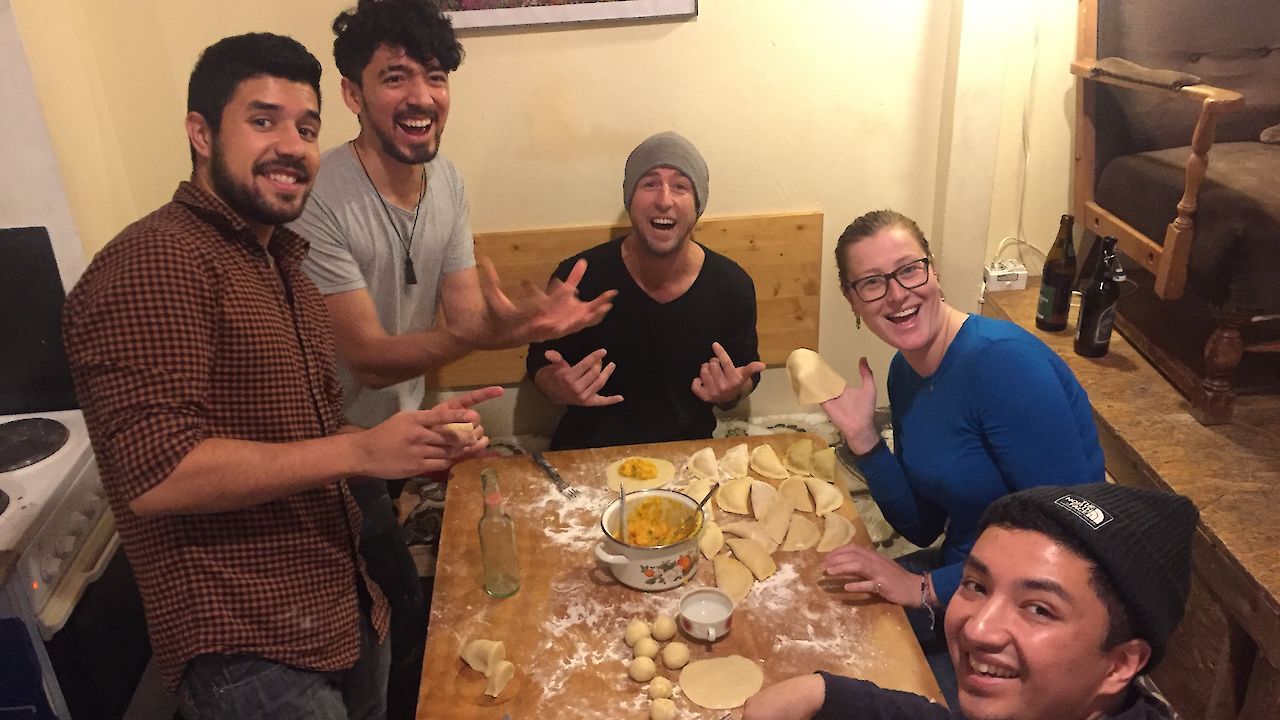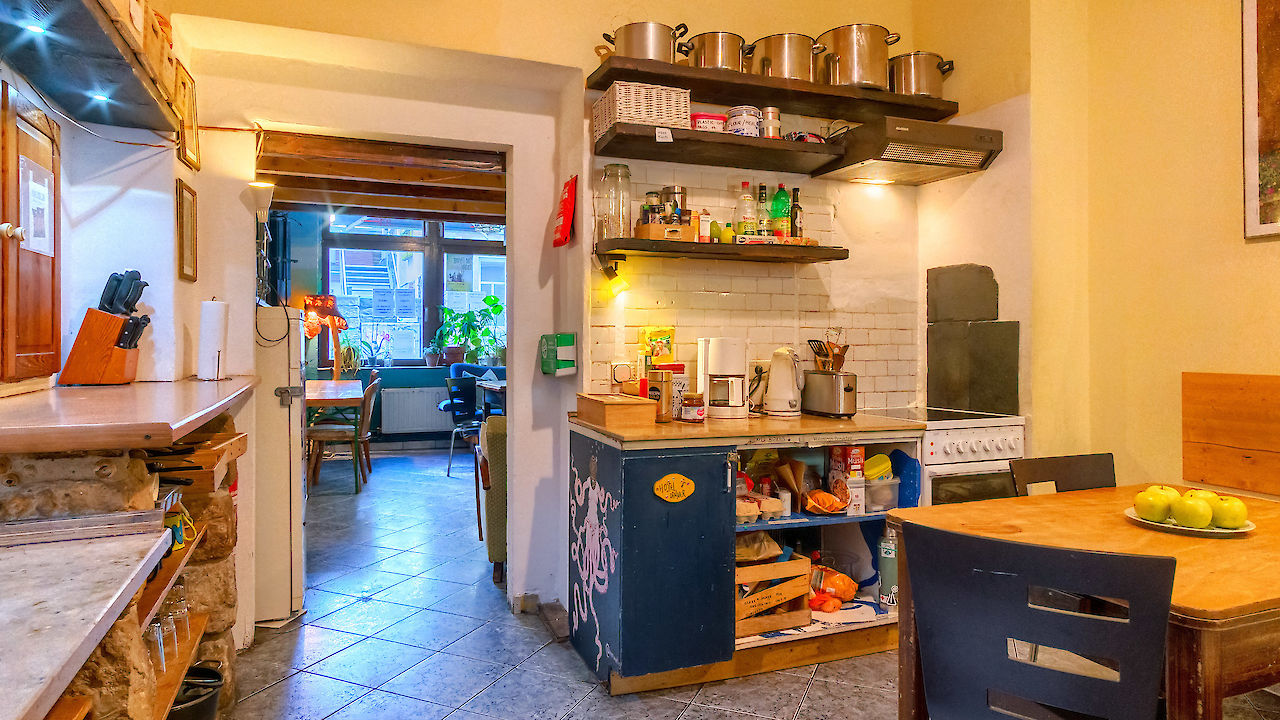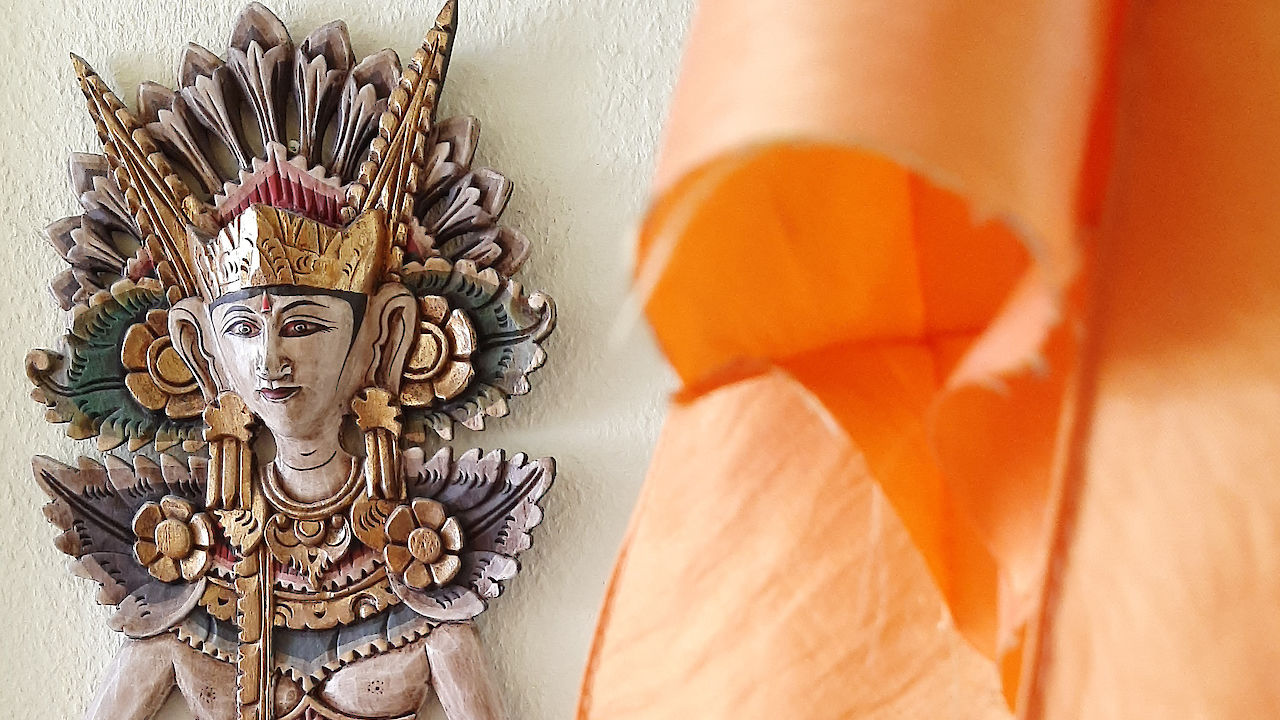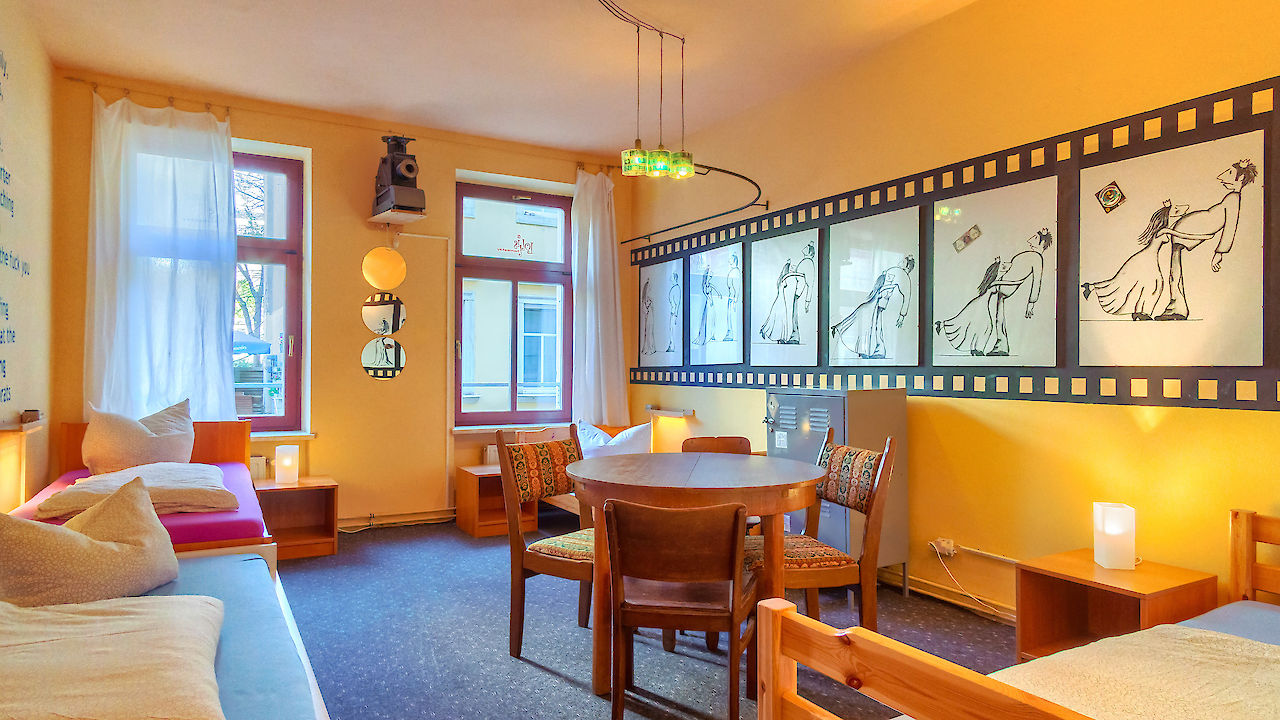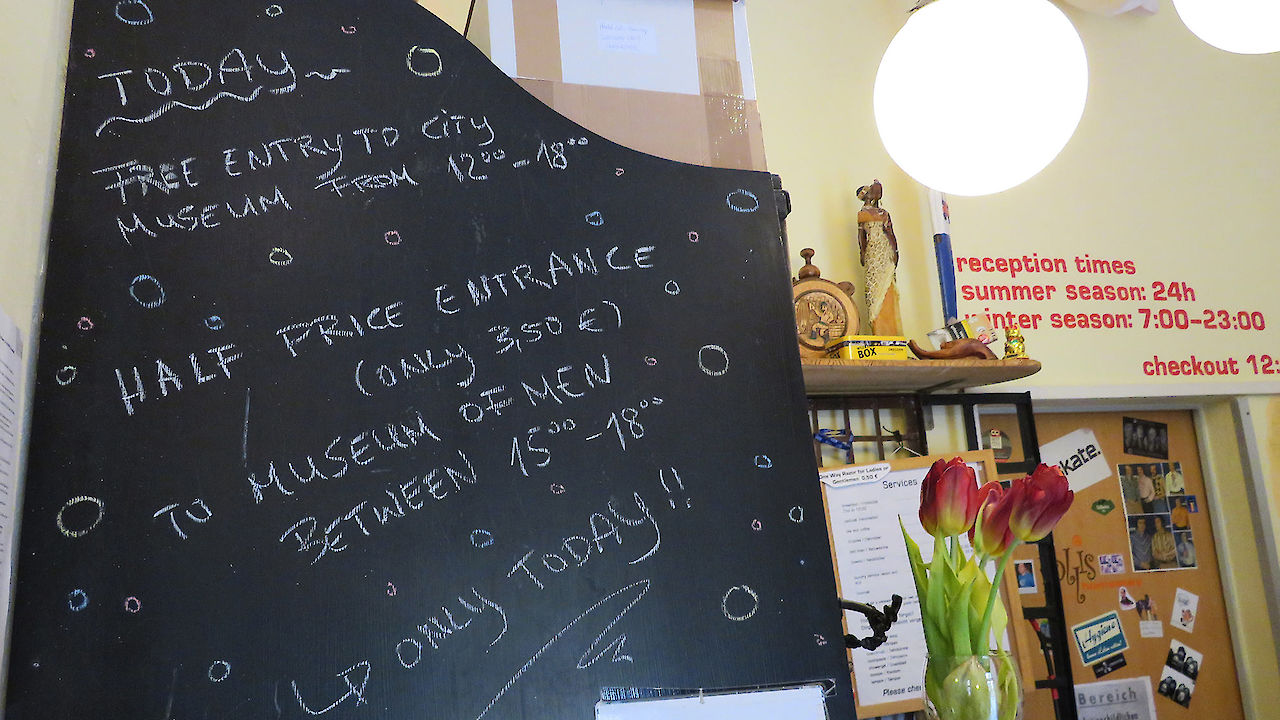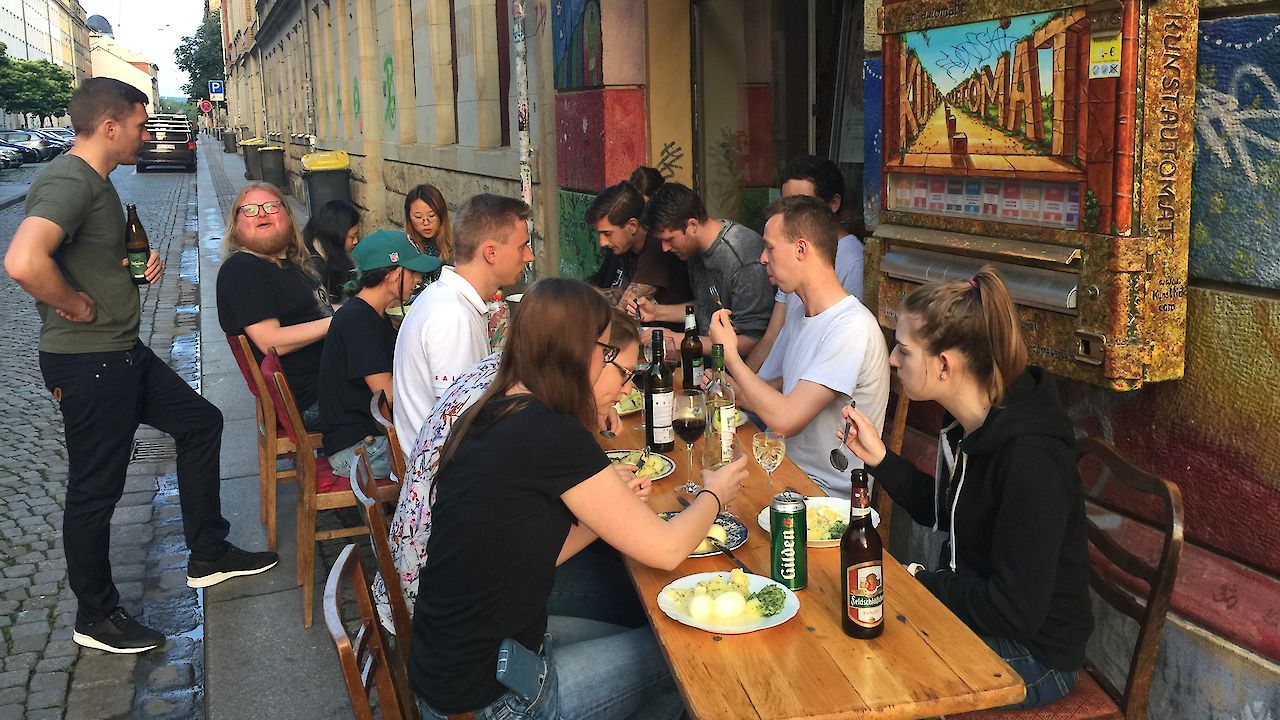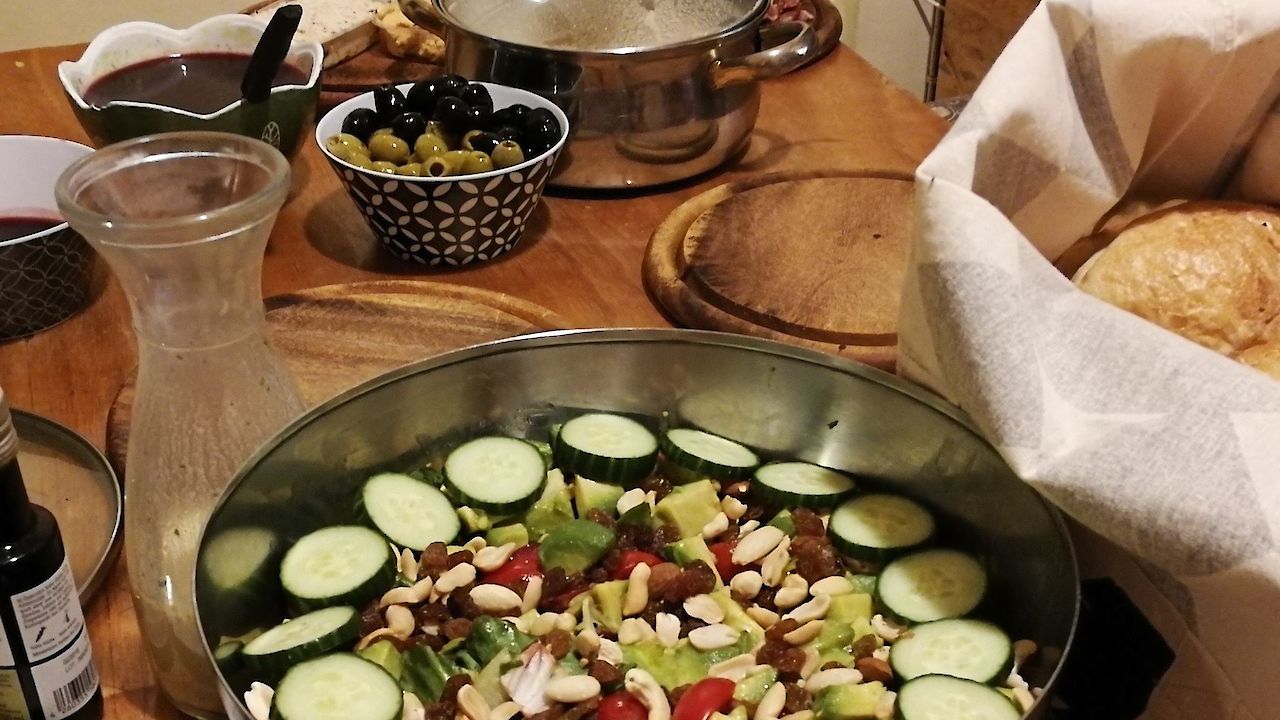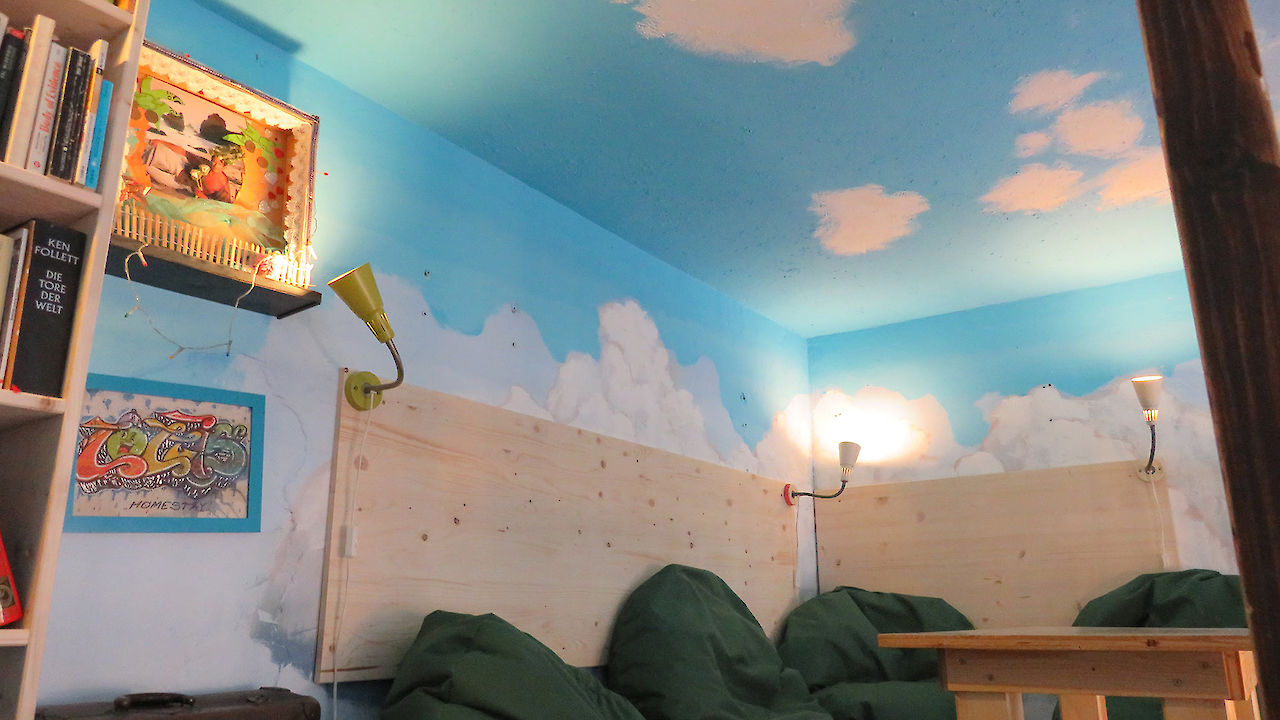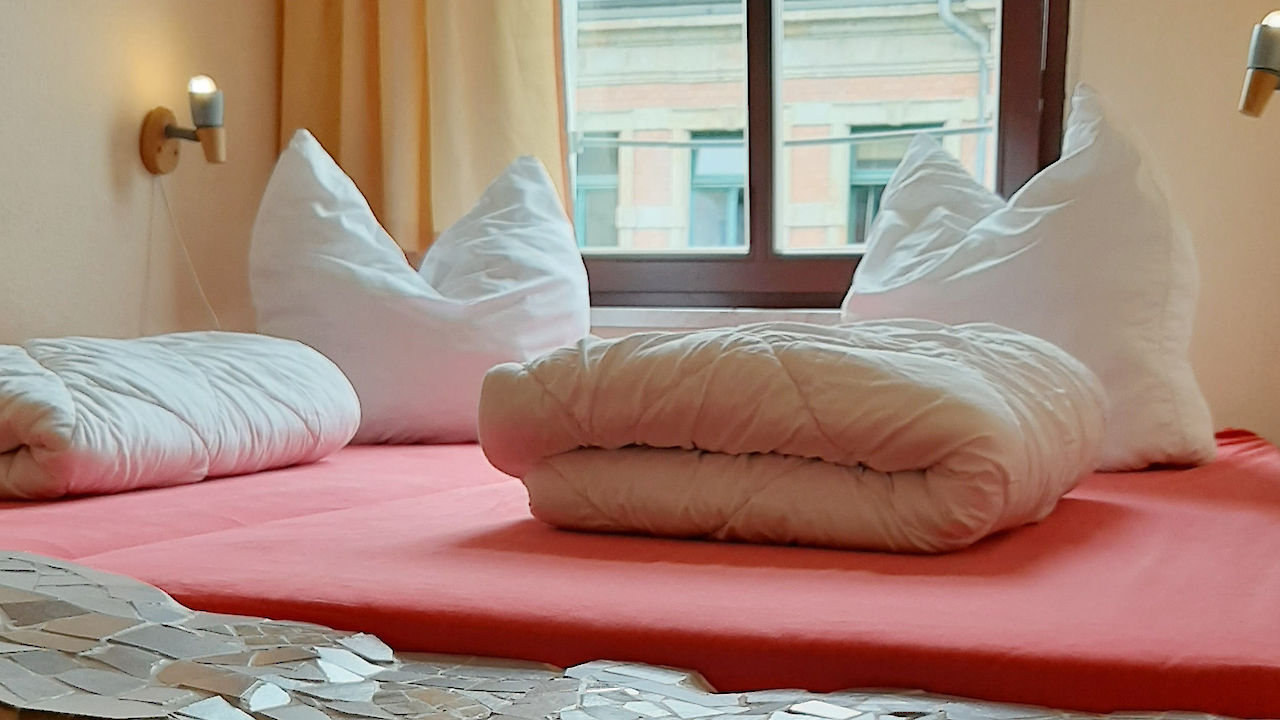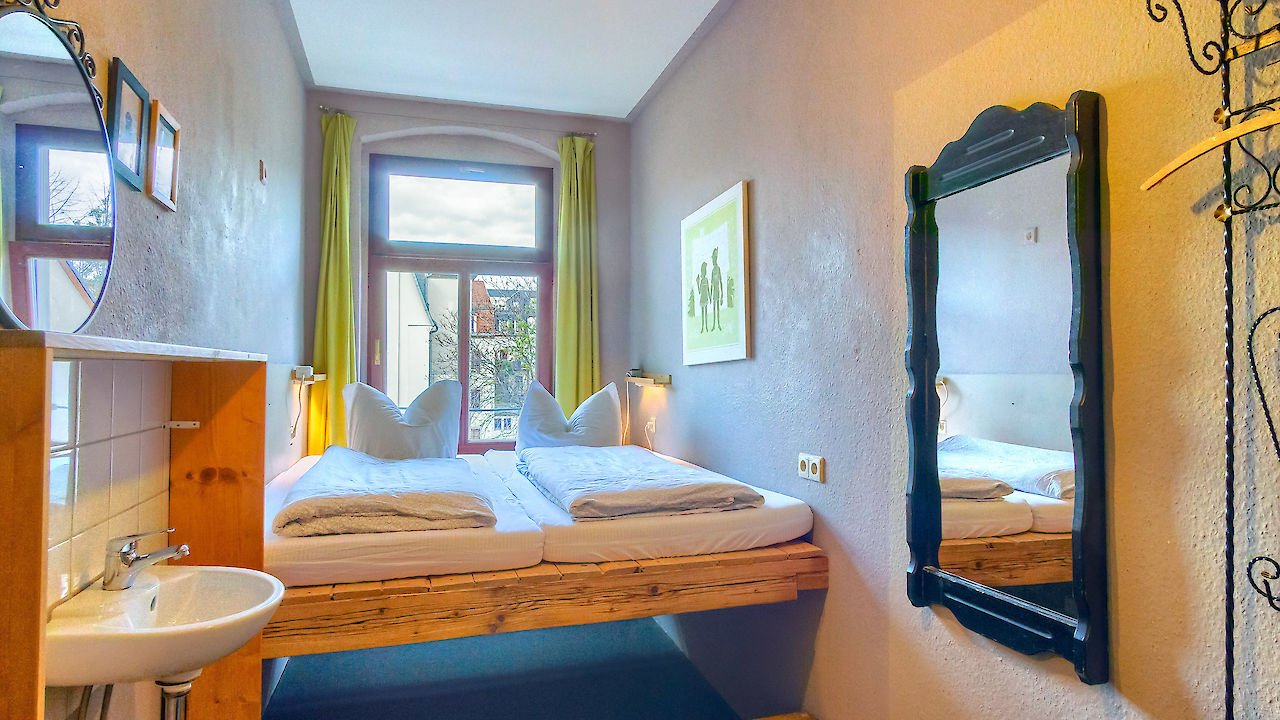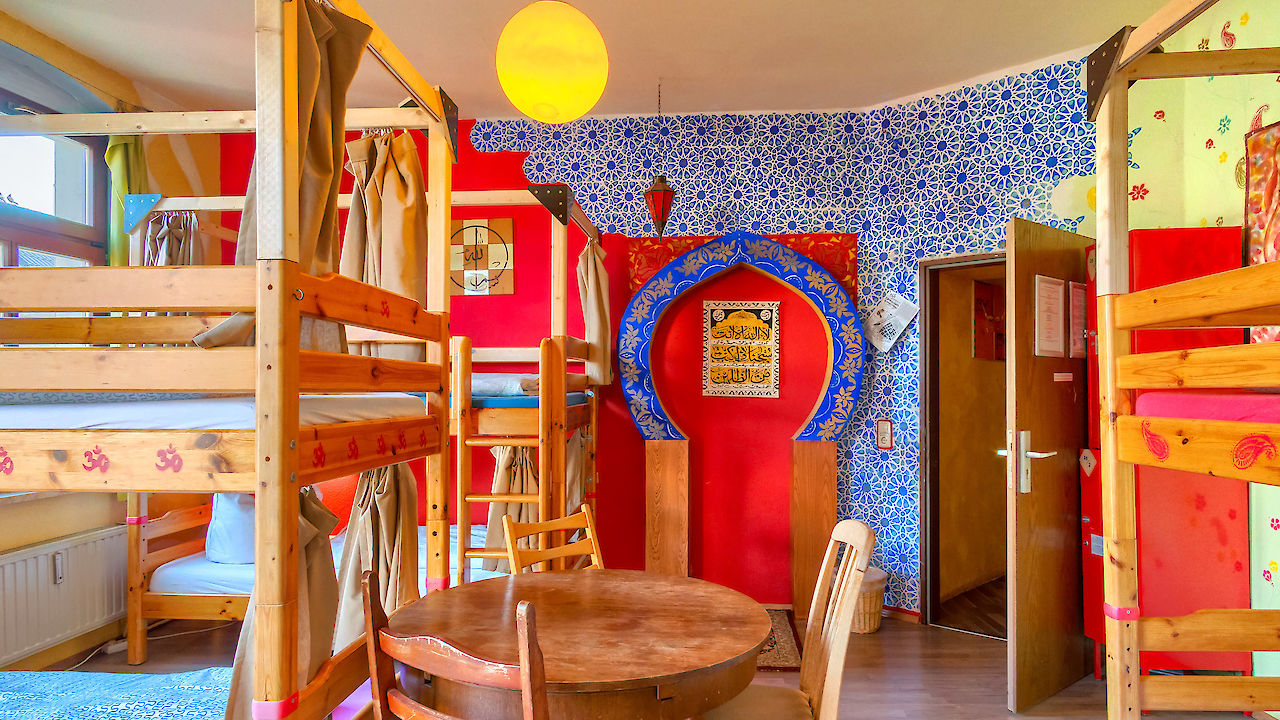 cheap prices
You can not only stay for low prices as from 13€ in dormitories or from 20€ in a double room. you can also take advantage of umpteen service offers. Find out the prices.
meet other travellers
Almost daily we offer some kind of joint activities, like a free dinner twice a week or a mutual BBQ. Additionally we have computer free zones and an international and open atmosphere. Hostel events
Hostel Lollis Homestay youth hostels Dresden
Are you looking for cheap accomodation in Dresden?
Right in the Neustadt quarter, the trendy night life district, you will find the hostel in Dresden located very central. You can expect an original backpackers atmosphere, beautiful and individually decorated rooms for a very good price. Lollis is the place to stay in Dresden for all globetrotter. Its the second eldest of the backpacker hostels Dresden. Lollis Youth Hotel is the place where you can stay cheap in Dresden.
You will find extensive service offers which are included in this cheap accomodation. Individuals, families, backpacker, single travellers all enjoy the international atmosphere and the central location. You want to book your bed directly? You can book the youth hostel Dresden direct on this website. With best price guarantee!
Hotels are to expensive, B&Bs are not central, a holdiday flat is boring? Lollis Homestay is one of the best hostels in Dresden! Meet people from all over the world, get all info about Dresden you need. We are looking forward to your visit.