….und das haben wir ja oft genug bewiesen!! Ich denke nur an unzählige BRN`s und unsere legendäre 10 Jahresparty. Am 10.09.2011 um 19:00 Uhr ist es wieder soweit und Ihr seit herzlich eingeladen, mit uns das Tanzbein zu schwingen. Je nach Wetter und Besucherandrang vorm Hostel oder aber unser Sitzeckenpodest verwandelt sich wieder in die kleinste Bühne der Stadt. Da ist nicht viel Platz aber den braucht dieser ambitionierte Gitarrenvirtuose auch nicht: Andrew Cream aus UK. Ein Mann, eine Gitarre und viel ehrliche Musik. Überzeugt Euch selbst: http://www.myspace.com/60775941 Dazu gibt es leckeres, original tschechisches Essen, von unser lieben Frau Zeli, der wir diesen Kulturbeitrag auch verdanken. Der Eintritt ist frei und damit wir trotzdem auf unsere Kosten kommen, dürft Ihr viel von dem ausreichen vorhandenem Bier erwerben, sowie Euch den Bauch vollschlagen. Für einen schmalen Taler, versteht sich. DJ Tchichiman & Dr. Peterka, aus unserem wunderschönen, östlichen Nachbarland, werden die Nachbereitung übernehmen. Danach bleibt immer noch genug Zeit, der Chemiefabrik die gebührende Huldigung zu verpassen (siehe unten)! See Ya!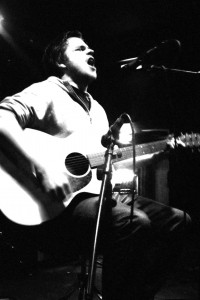 CONCERT IN LOLLIS HOMESTAY HOSTEL
Who?: Andrew Cream from UK – one man, one guitar and lots of good music http://www.myspace.com/60775941
When?: Saturday september the 10th 7pm.
Price?: for free!
Beer 1,50€   Original czech food for small money!
Afterwards: DJ Tchichiman & Dr. Peterka (Famous czech Dj pair with the special rock`n`roll vinyl party)