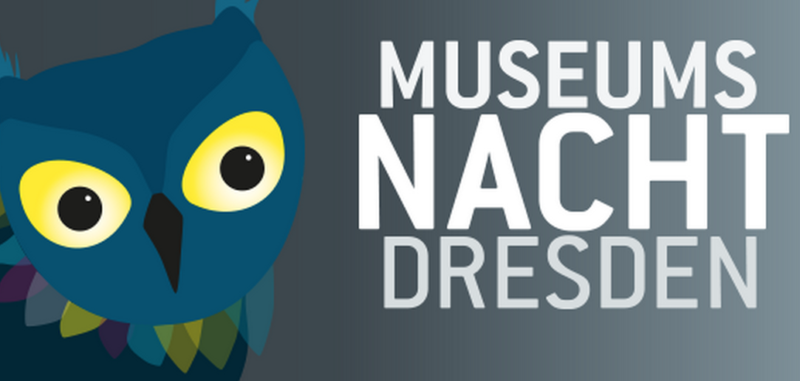 The city's museums will open their doors for a long night of exhibitions, shows and events during the "The Museumsnacht Dresden".
A map helps you to locate each place of interest complete with information on how to get there. Three special buslinies, one historical bus and a number of historical trams offer you free transport to all museums, in most cases from door to door.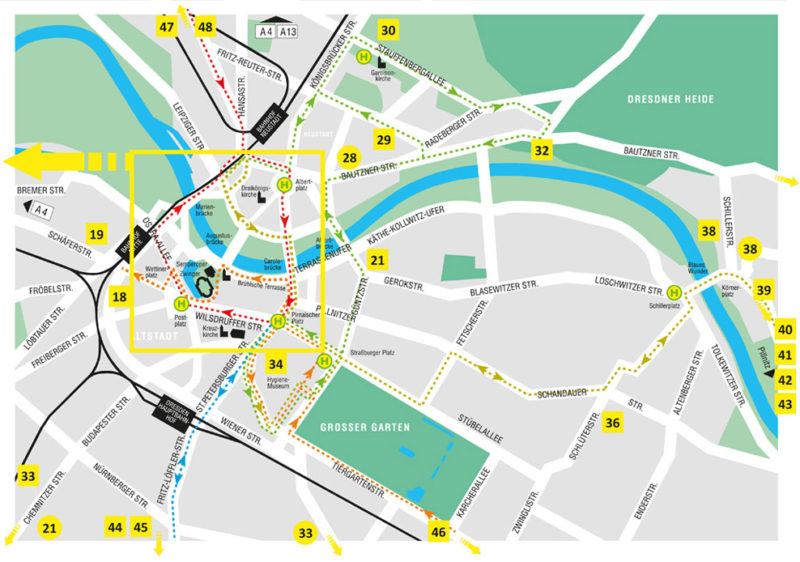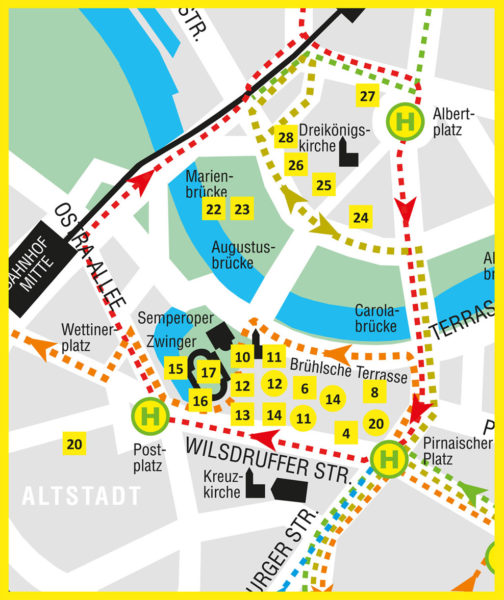 There are also recommended tours through different museums based on different subjects of interest like:
The dark side of the force
heads invite into the museum
mathematic or are dogs able to calculate?
good old technology
fashion, power and material
When is the museums night?
On the 16.09.2017 from 6PM to 1AM
How to reach the museum I want to visit?
You can take all buses or trams to reach each of the museums. You can use your valid entrance ticket of the "Museumsnacht Dresden 2017" for public transport, the entrance ticket to the museum already includes public transport during that night and you do not have to pay extra (only between 2PM and 6AM next morning)!
(besides all other trams and buses) tram 16 is the official "Museumsnacht"- tram- it is a historical tram and you can reach it on following stations in Dresden (runs every 20 minutes):
Straßenbahnmuseum – Trachenberger Platz – Liststraße – Bahnhof Neustadt – Albertplatz – Carolaplatz – Pirnaischer Platz – Postplatz – Kongresszentrum – Anton-/Leipziger Straße – Bahnhof Neustadt – Liststraße – Trachenberger Platz – Straßenbahnmuseum
N4 bus line is the historical bus and you can reach it on following stations:
Pirnaischer Platz (Haltestelle St. Petersburger Str.) – Gedenkstätte Münchner Platz – Universitätssammlungen – Pirnaischer Platz
Which museums can I see?
As such famous museums like the Old Masters Galery (dot 17), the New Masters Galery (dot 8), the Hygienemuseum (Museum of Man, dot 34), the Green Vaults (the treasure chambers, dot 12) or the Panometer (360′ degree panorama of the historical city of Dresden, dot 46) are joining. But we also recommend less known museums, which are definitely worth a visit like the BRN Museum (Colourful Republic of Neustadt: museum about the alternative quarter of Dresden, dot 28) or the old GDR- Prison (dot 32).
Albertinum (dot 8), Atlana Galerie (dot 44), BRN- Museum (dot 28), Hygiene-Museum (dot 34), Deutsches Uhrenmuseum Glashütte (dot 14), Erich- Kästner Museum (dot 27), Fernmeldemuseum (dot 20), Eisenbahnmuseum Dresden- Altstadt (dot 33), Gedenkstätte Bautzner Strasse (dot 32), Historisches Grünes Gewölbe (dot 12), Neues Grünes Gewölbe (dot 12), Gedenkstätte Münchner Platz (dot 45), Gemäldegalerie Alte Meister (dot 17), Skulpturensammlung (dot 17), Kraftwerk-Dresdner Energie-Museum (dot 18), Kunsthaus Dresden (dot 26), Kupferstich Kabinett (dot 13), Kunstgewerbemuseum (dot 41), Militär-Historisches Museum (dot 30), Münzkabinett (dot 14), Museum für Völkerkunde (dot 24), Panometer Dresden (dot 46), Porzellansammlung (dot 16), Polizeihistorische Sammlung (dot 20), Renaissance Flügel (dot 11), Rüstkammer (dot 10), Schloss&Park Pillnitz (dot 42), Stasi-Unterlagen Archiv (dot 47), Senkenberg Naturhistorische Sammlung (dot 23), Strassenbahnmuseum Dresden (dot 48), Stadtmuseum (dot 4), Schlosskapelle und Hausmannsturm (dot 11), Technische Sammlungen Dresden (dot 36), ZeitRaum (dot 21), Verkehrsmuseum (dot 6), Museum Hofmühle Dresden (dot 21), …
How much does this all cost?
single ticket: 13 EUR
reduced ticket for students: 9 EUR
Where can I buy the ticket?
You can either buy it in a museum of your choice, but then you might have to accept waiting times or you buy your ticket in advance here:
DVB AG Dresden
DREWAG-Treff Dresden
Bürgerbüros der Landeshauptstadt Dresden
SZ-Ticketservice, Phone.: (0049) (0) 351 – 84 04 20 02
or at all joining museums in Dresden
Where can I find a programme?
Download or read it here.
All museums offer food and drinks as well!
Good night!