Discovering Dresden's hidden gems: Zentralwerk, an oasis of peace, cooperation, culture and art located in Pieschen.
---
Without data in hand, it is likely that 85% of the walks and shifts of an average tourist within Dresden take place between Altstadt, the old city centre, and Neustadt, the heart of Dresden's artistic and nightlife.
Little or nothing is known about the other districts, which remain mostly residential or working areas, lived almost only by locals. But can you really say that you have known and experienced a city when you only walk along its most touristy streets? Can one say that one has been to Dresden, or has interacted with its inhabitants, if one only visits its museums and attractions? If one only sits in the central, trendy restaurants and cafés offering international menus?
I believe that the spirit of this city, which is so complex and whose fame is often preceded by prejudices, should also and above all be sought in the most peripheral neighbourhoods, in the spaces lived in by the city's permanent inhabitants, the locals.
This is why today I want to talk about a hidden, somewhat secret, but beautiful place in Pieschen. Pieschen is a largely residential district located to the north-east of the city centre, stretching from the north bank of the Elbe to the hilly areas of Hellerberge and Trachenberge. It is a district to which more and more adults with a party background are moving to start a family or find some peace after spending their roaring years in the vibrant Neustadt district.
Here in Pieschen there is a space called Zentralwerk which is, in my opinion, a real urban gem. An oasis of peace, cooperation and culture nestled between the railway and one of the area's main arterial roads.
Zentralwerk is a complex of buildings currently managed and renovated by the cooperative Zentralwerk Kultur- und Wohngenossenschaft Dresden, founded in 2005 and composed of a collective of professionals of the artistic and cultural sector. Wanting to keep continuity with the past of this place, a former (weapon) factory, the association presents itself as a cultural workshop or garage, with the purpose of realising projects of social value. The space aims to combine work, art and culture in one place, where it is possible to live and create in a self-determined way.
One third of the space is used for living quarters and two thirds for studios, businesses, exhibitions and artistic production. The overlapping of the areas is the central component of the project: private and professional, art and everyday life are united. To ensure that the network that has been created can continue to grow, the cooperative offers the spaces for rent on a cost-covering rather than a profit-making basis.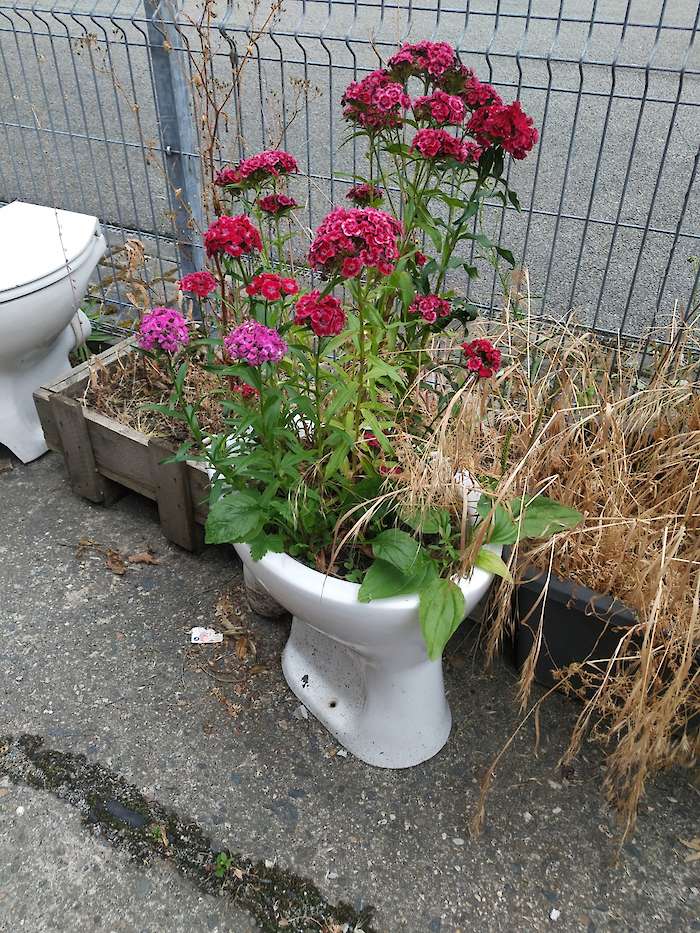 Artists, students, architects and craftspeople come together here in a multi-faceted place. Different disciplines and different age groups shape their living and working environment together; exchange, heterogeneity and cooperation make up daily life. The cooperative model is based on participation. By becoming a member of the association, all those who live in this space can have a say in the future of the Zentralwerk.
From now until 26 September, some of the spaces in the Zentralwerk will host the literature festival "Literatur Jetzt", with concerts, readings, plays, presentations and debates.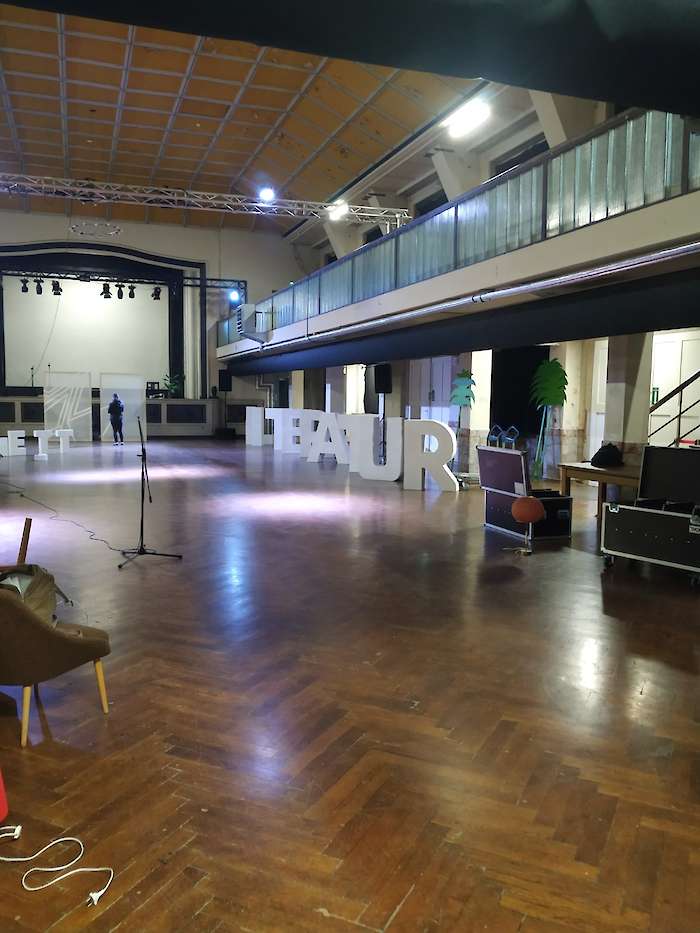 To keep up to date with this and all other events taking place at the Zentralwerk, click on this link.
22.09.2021, 10:00 @ Margherita
Categories: activities · Dresden · events · news · surroundings · things to do // Tags: hidden gems · discover Dresden · Pieschen · suburbs · culture · art · cooperation · responsible tourism