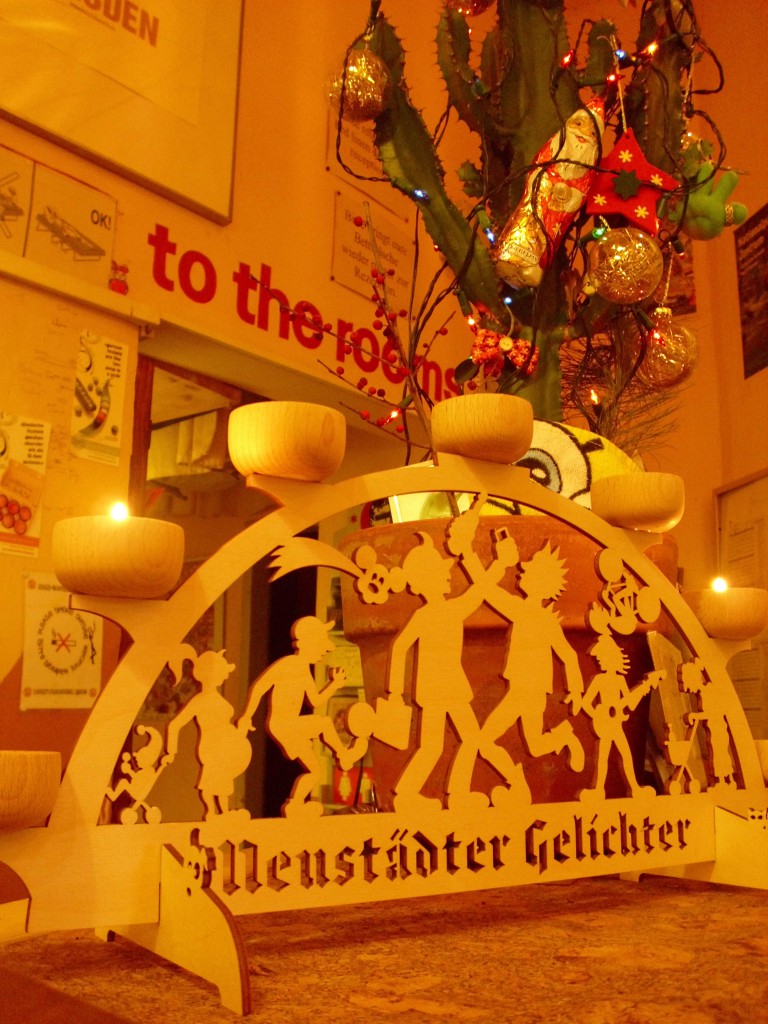 Ho Ho Ho, we wish you all a merry Christmas and a happy new year! 
Thank you for all the informative discussions about the world, for all the teas you made for us receptionists, for all the beers we drank with you after our shifts and the yummy food you cooked for us!
For all our guests, who will stay  in Lollis Hostel over the holidays we will prepare a nice Christmas dinner on the 24th!
You are cordially invited to snuggle with us!