Sure, Dresden is known for its high culture: We have the barock oldtown, churches, museums and the semper opera ball, but what we also have is a thriving and diverse subcultural electronic music scene, that sets the frame for an alternative way of celebrating music and being-with-one-another. Learn more about it in this post.
---
Dresden is not Berlin, of course, but it doesn't have to sell itself short when it comes to non-mainstream clubbing. On the contrary!
Subsisting on the multitude of clubs, events and – most importantly the many different DJ-Crews, Dresden's underground music scene resembles an interesting rag rug. No matter if you are into Techno, Goa, Hardtekk, Italo Disco, Trap or Keta Pop you'll find it all in this city.
To give you a little impression of the city's subcultural music scene, some venues are introduced to you below:

Sektor.Evolution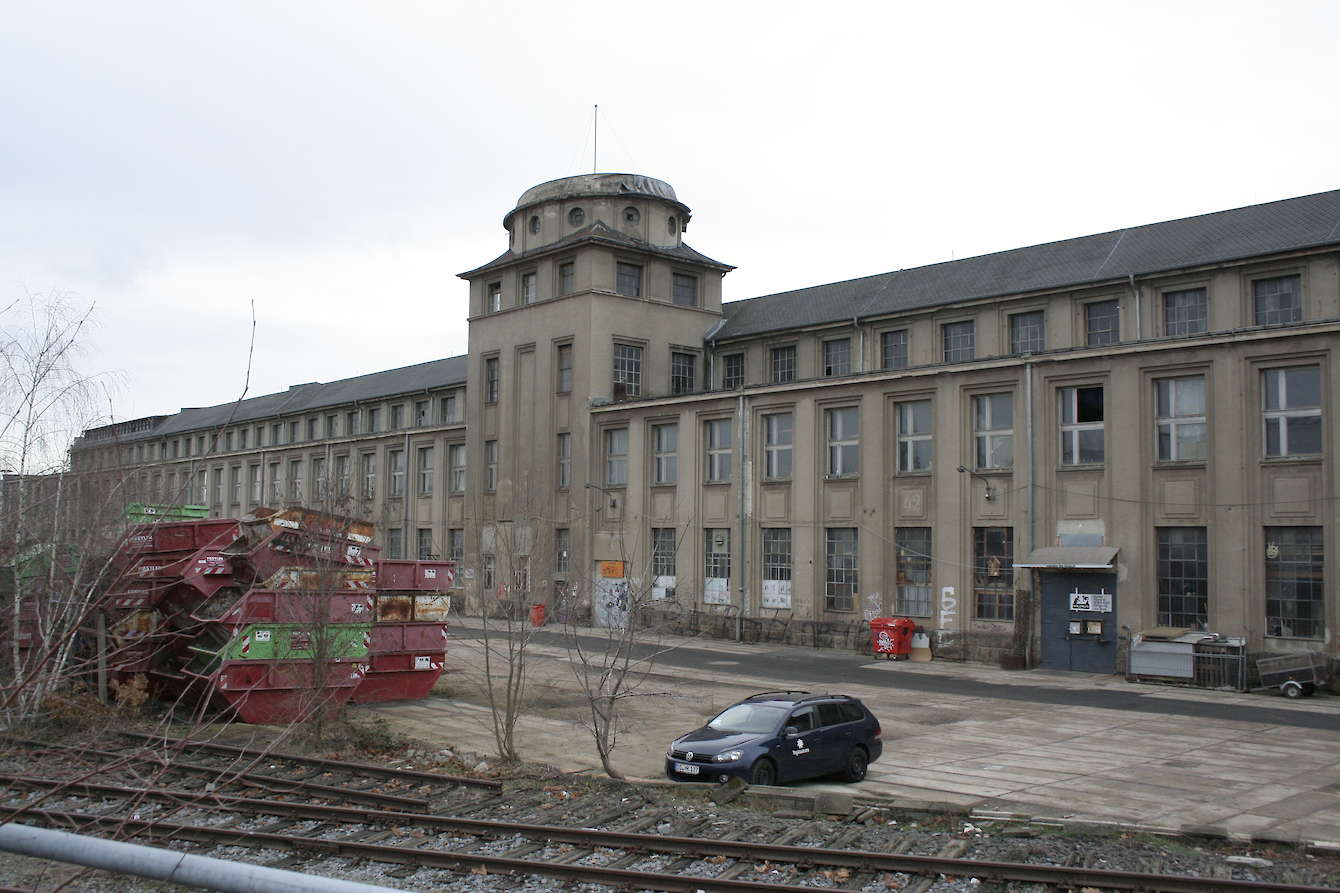 Dresdens club scene can't be imagined without Sektor.Evolution anymore. The place, that opened almost 10 years ago, in 2009, truly became an institution for electronic music in all its varieties. Freethinkers, creatives folks, craftsmen and music lovers put two years of hard work into the project to realize their dream of an independent, cultural open space, that was much needed at the time. Though mainly, electronic music parties are taking place in the old industrial building, the venue provides an open space for all sorts of events, from Metal concerts, through to art exhibitions or theater performances. This reflects the clubs self-image of an open cultural platform, where everybody is welcomed to organize their own parties. Openness and diversity, are the fundamental values of the clubs philosophy, no wonder every weekend hundreds of people swarm to the place, to break free from their daily grind and party well into the late morning hours (or even until the next sunset.)
Objekt klein a
Only a few walking minutes away from Sektor.Evolution, Objekt klein a, Dresden's newest club, opened in 2017 and immediately became one of the most popular and important places for the cities subculture. A circle of friends, know as the Floppy collective, who had already been active in the scene for years, decided to take things one step further and to create their own club, their own little utopia, with the help from their friends of the Palais Palette e.V.
Their aim was, and still is, to organize parties, that are independent from sponsors, so they could make their own little utopia a reality – even if it's just for one weekend.
It's a place for hedonists, where times loses its importance, as well as origin, beauty standards, gender and sexual orientation.
The venue spans an area of 300 square meters, with an outdoor area that is designed with much love and passion for detail. During the warmer period of the year, this outdoor area turns into a dance floor as well, where you cannot only dance, while the sun is shining in your face and you are holding a 'beauty bubbly' in your hands ( a pink sparkling wine, you only get here ), but you can also chill out and recover from a long night of raving.
The building itself, that is characterized by an old industrial charm, houses two more floors. A bar floor, where the sunrise is visible through the glass roof and the bigger main floor, equipped with an extraordinary sound system, financed through crowd founding.
Though, Objekt klein a is a techno club, first and foremost, the crew also organizes concerts, workshops, performances, political discussions etc.
Tba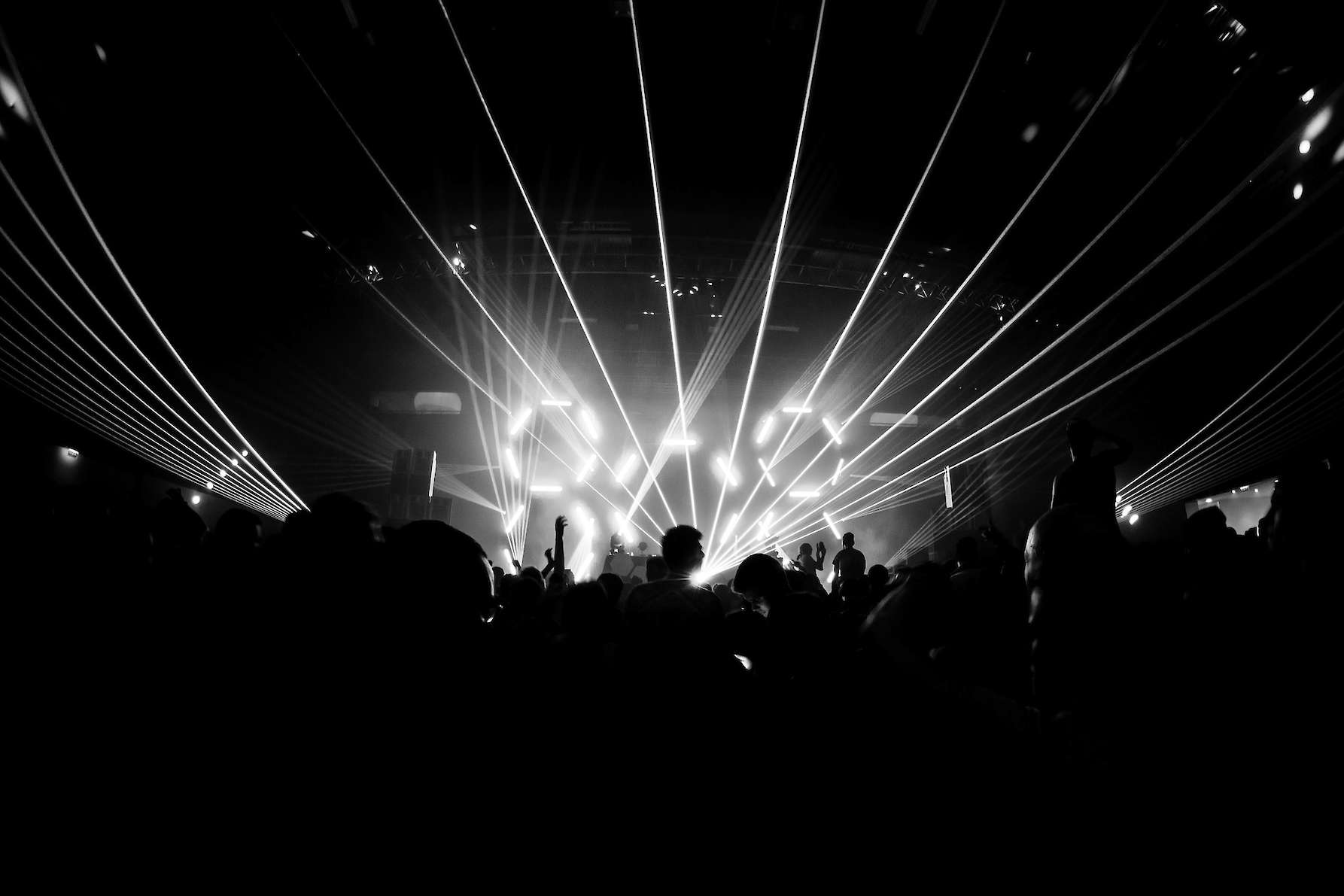 This club is located directly under the Dresden-Neustadt train station, which makes it a perfect spot for noisy and long lasting club nights. The venue might be rather small, with only one dance floor, but don't let that mislead you. Famous artists such as Nur Jaber, Fjaak, Rebekah, Norman Nodge, Virgina or Kalipo to name but a few, have already played here. Yet, the Tba manages to keep a good balance between booking more famous artists and being a platform for local and up-and-coming DJ's.
Club Paula
Also located in the industrial area, you find Club Paula in an old transformer house. Already having a long tradition in Dresden's techno scene, 'Paula' transformed from being a monthly series of events in the former club 'Whatever', into the now called 'Club Paula'. Parties here are familial, even though the club often invites well-known artists such as Marcel Dettmann, Miyagi, Monkey Safari, Seth Schwartz or Extrawelt.

Now, this is only a small selection of clubs and other places shall not go unmentioned.
So here comes a list of other venues, worth checking out:
- Club Koralle (Rothenburger Straße 30)
- Klub Neu (Gothaer Straße 12)
- Atelier Schwartz (Försterei 3)
- Groove Station (Katharinenstraße 11-13)
-Altes Wettbüro (Antonstraße 8)

Freeteks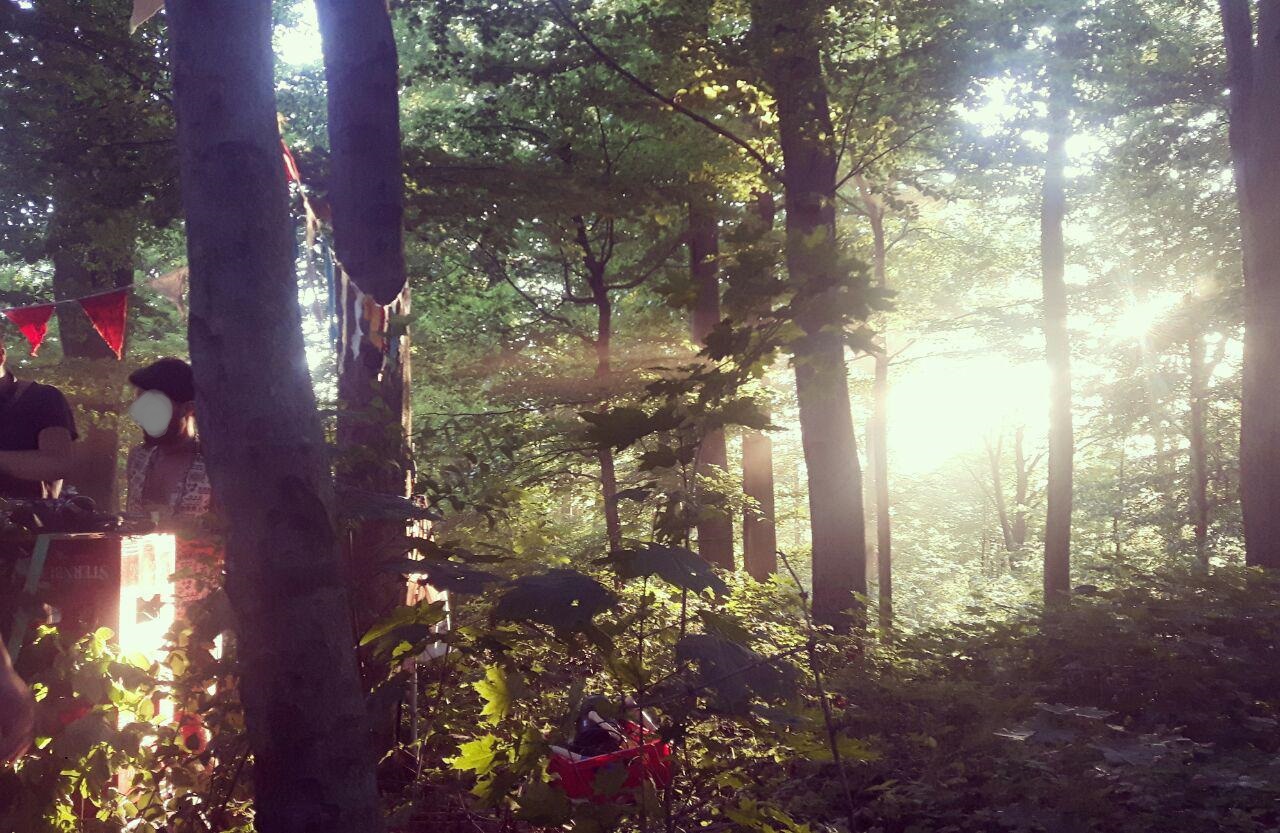 Electronic club culture not solely happens inside of the four walls of a club. During summertime, when its to hot to dance inside anyway, so-called Freeteks often take place. These events are noncommercial, unofficial, free and, frankly speaking, semi-legal outdoor techno parties.
They are usually organized by some of the many Dj-Crews in and around Dresden.
The locations are announced very short-dated, often on the very day,
via private messages, flyers or info lines – your friends will let you know ;)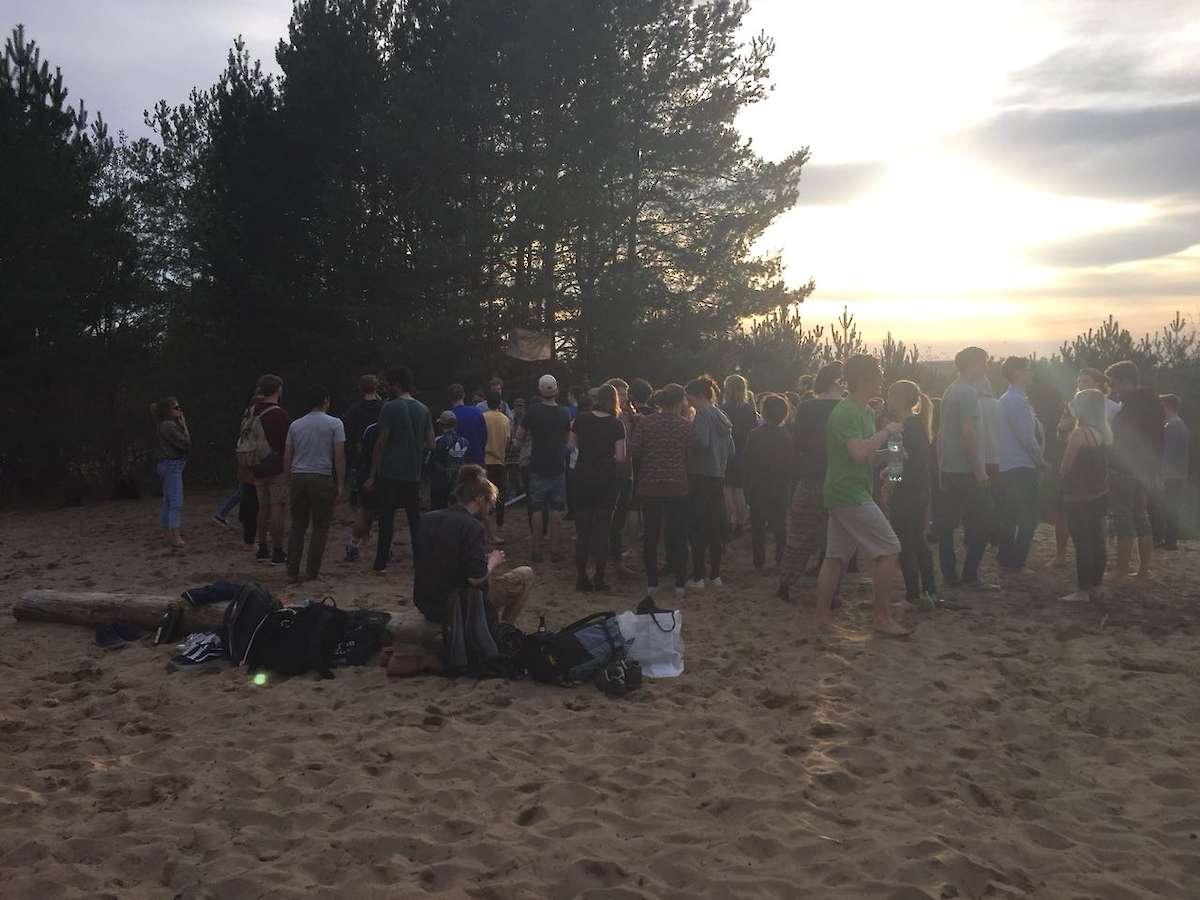 Freeteks are an essential part of the subculture and serve as a counterbalance to the sometimes rather pricy club nights. Also, who doesn't enjoy a rave in the sunshine? And Dresden offers some beautiful secrets spots out in the woods. Treating the surrounding nature respectfully and not leaving behind any trash is thereby an implicitness.
As you might have already discerned from what is written above, the scene is anything but unpolitical. Racism, sexism and homophobia, to name but a few of the problems, that people still have to face, when they are out partying, are strongly condemned by all of the actors active in Dresden's techno scene. The so-called "Tolerade", that is held annually, is the perfect example of this. Every year, DJ collectives, club operators and political active groups are organizing this dance demonstration for tolerance and respect and each year hundreds of people are joining.
(The next Tolerade takes place on May, 4 2019. Save the Date!)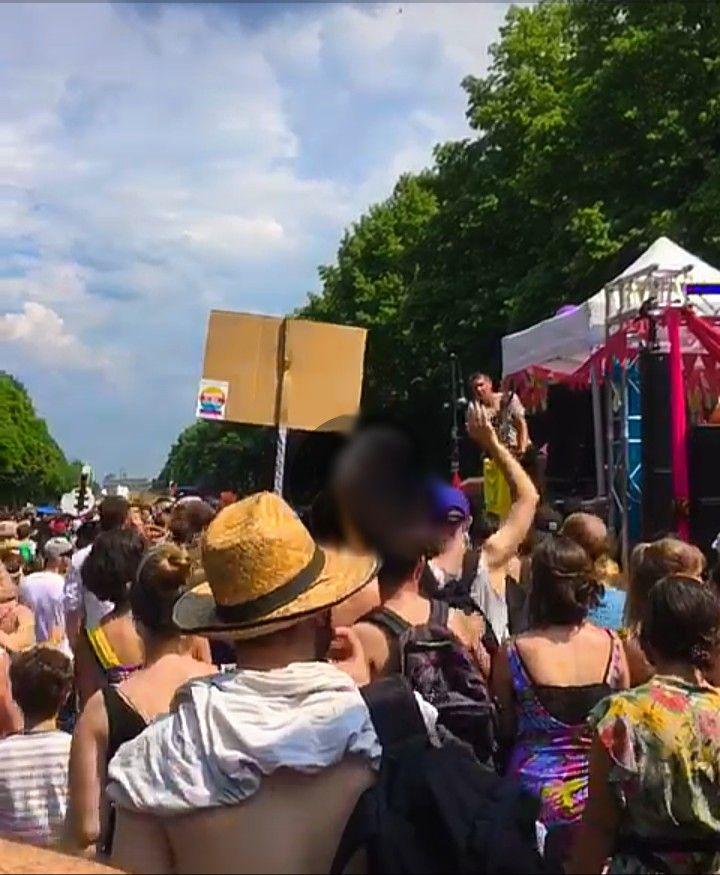 19.12.2018, 19:00 @ Ulrike
Categories: Dresden · things to do · tips // Tags: Party · Music · Underground · Subculture · Club · Techno