A Free Tour is a city tour, for which you don't buy a ticket. In our case, you just meet Clara at the hostel (usually on Tuesdays and Thursdays) and have a nice guided walk through town. At the end (Church of Our Lady) you tip your guide depending on how you liked the tour (and how much budget you got left). Here we go:
---
Hello everyone, dear travellers,
happy to have you interested in our beautiful city!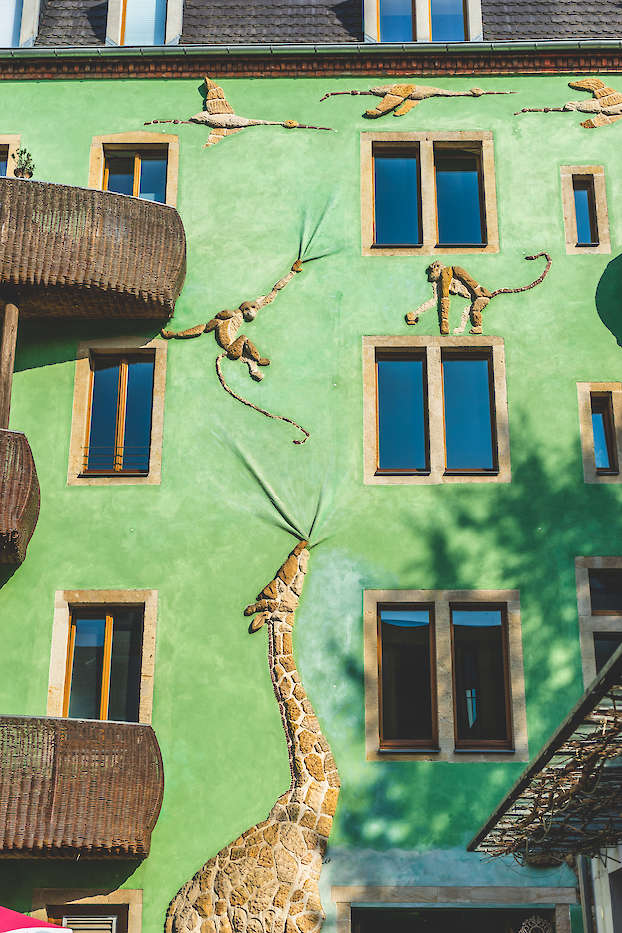 When I came here in 2015, I was amazed by the beauty and splendour in Dresden Altstadt (Old Town) and all of the nice and colourful places around my new neighbourhood Äußere Neustadt (Outer New Town).
Ever since moving here, I was interested in the town's stories, but since I came across the concept of Free Walking Tours, I really got into it.
I started reading lots of books from the city's library, asked my friends for their stories, insights and experiences and found out, that there can be many different versions of "the truth".
Even the written facts can differ, which is something I really didn't expect at the beginning of my researches for the Free Tour.
Anyhow, I got the best of everything put together for you now, so you'll get a nice overview about all the interesting spots in Dresden Old and New Town.
We'll be meeting at Lollis, this cosy and heart-warming place that happens to be my neighbour (or me theirs'?). Then, we'll walk through Neustadt to get an impression of this lively neighbourhood, its good places to eat out, history…
Coming through the Kunsthofpassage (art yards passage) of course, later seeing busy Albertplatz (Albert Square) while perceiving the Golden Horseman at the end of Hauptstraße (Main Street), but turning to the Königsstraße (King's Street) to see the hidden (or not so touristic) part of Innere Neustadt (Inner New Town).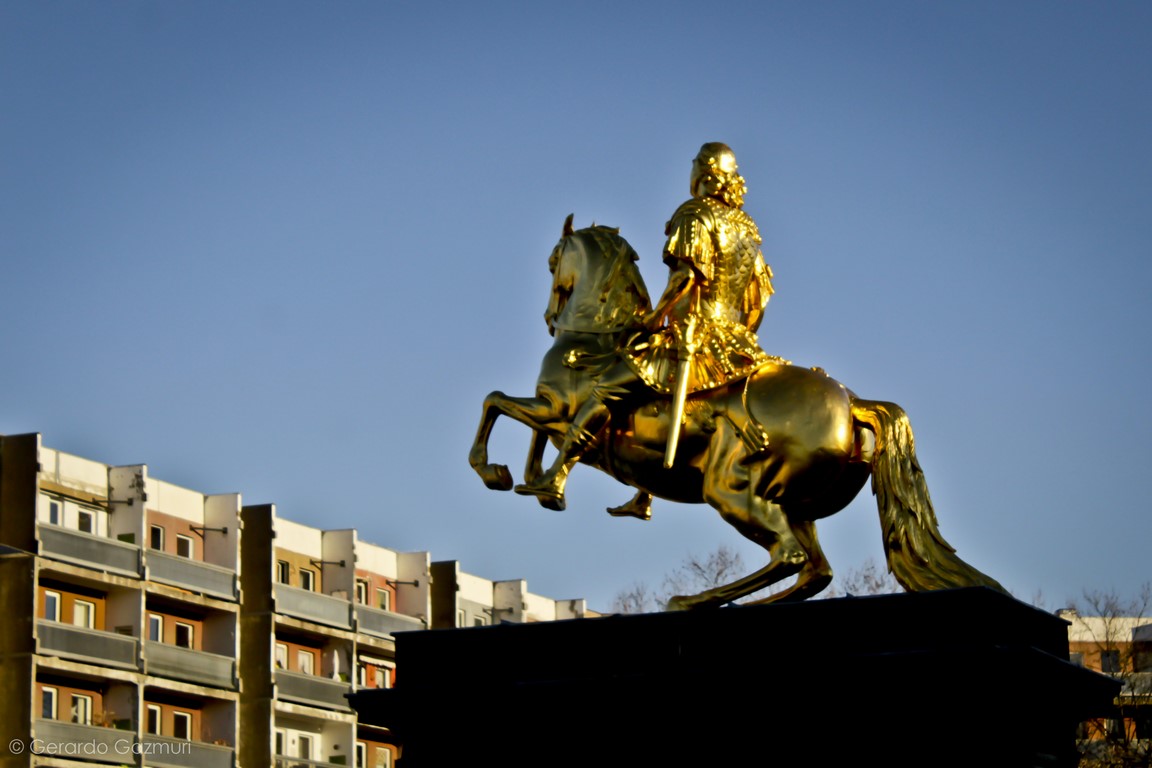 After crossing the Golden Horseman again, our path leads us to Dresden Altstadt with all its grandeur: the Zwinger, Semper's Opera, the Church of our Lady, just to mention a few.
I truly hope, you will have enough time in Dresden to really visit again everything that caught your eye or interest…and trust me, it's gonna be a lot ; )
PS: If you want to know more about the Tour, just check out Claras Dresden
PPS: Check at the reception, whether a Tour is taking place and when, they always are well-informed ! Thanks, guys, by the way <3
17.01.2019, 11:20 @ clara
Categories: activities · Dresden · things to do · travel · art and museums · events // Tags: dresden · free tour · tours · sights · Zwinger · Semperoper · Church of Our Lady