Travel East Germany! There are lots of great towns and spectacular nature to explore in the wild East.
---
Dresden is located right in the middle of your way from Berlin to Prague or vice versa. Its only 2 hours from Berlin and again about 2 hours from Prague, so this makes it the perfect stop to break the journey for one or two nights. Many of our guest do so.
But thats not it! Dresden would make a perfect stop on your way through East Germany. The former communist part of our country has some interesting architecture and history for those, who are interested in how the Communists shaped the country.
You could e.g. go to see Chemnitz, formely called Karl-Marx-Stadt with its huge statue of the head of Karl Marx. Leipzig is a beautiful trading town, Magdeburg has a wonderful Hundertwasser house. Of course you want to stop for some nights out in Berlin, but you could also use it as a base to visit the baroque Sancoussi park in Potsdam. If you are for some break in the nature, go paddeling in the Spreewald (Spree Forest), a forest with lots of small branches of the river Spree. If you want to see a typical East German new town, go and vist Eisenhüttenstadt (literally ironworks town). Don't forget the coast to the Baltic sea, with beautiful islands like Rügen or Hiddensee, but also towns like Rostock with its harbour and its well know night life, because of the many young students in town. A must is also the maritime museum and aquarium in Stralsund, you will not regret going there.
So, why Dresden? Dresden was called the "valley of the clueless" in former GDR times, because we were not able to watch West German television, because Dresden is located in the Elbe valley and it far away from the western part of Germany. For those interested the new part of our town, built in the 1960s in the so called "international style" is definetely worth a visit. You will find it around Prager Strasse, the High Street of Dresden. Just within this ensemble you will find the rotund cinema, thats unique in all of eastern Germany (and the western part alike). You will find a couple of memorials but also some blurry shadows of the letters "Der Sozialismus siegt", means "Socialis will win"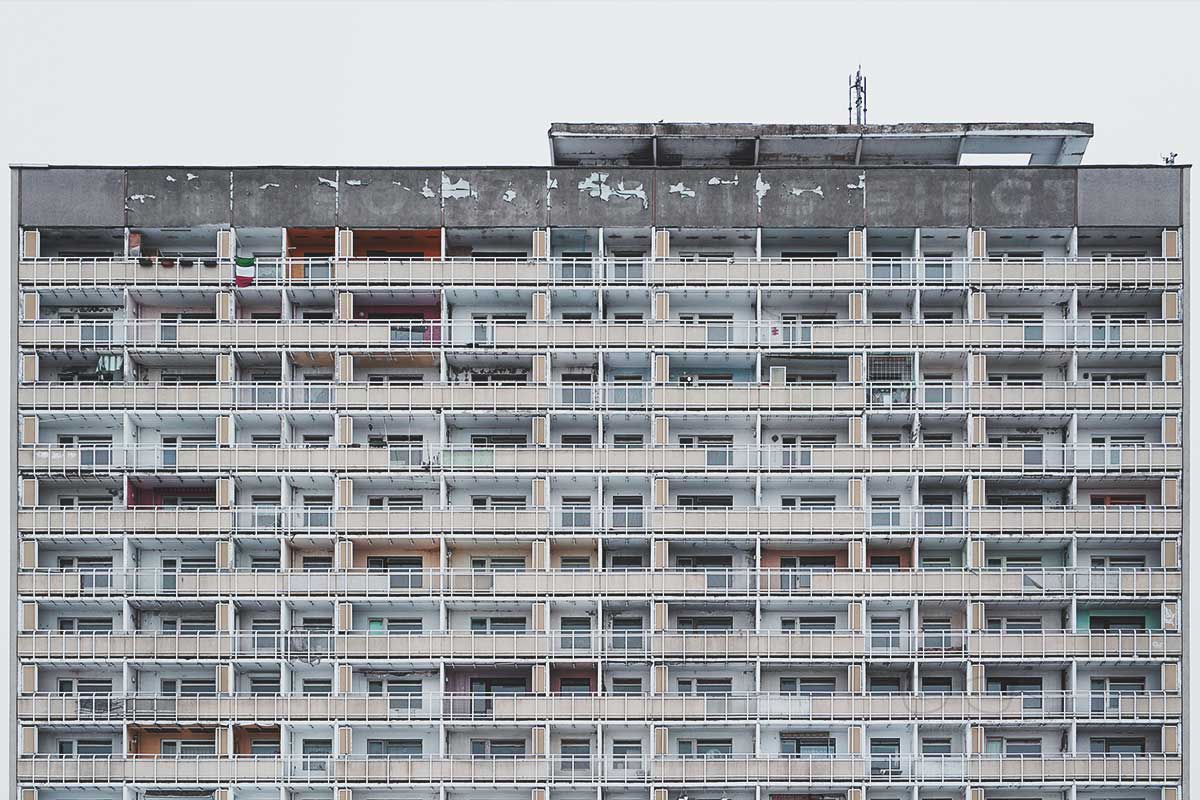 There are many more things to explore. Just ask our receptionists, they are happy to help ypu with lots of local knowledge.
04.12.2017, 16:52 @ Michael Lottes
Categories: travel · tips · Dresden · activities // Tags: Chemnitz · Karl-Marx-Stadt · Karl Marx · Leipzig · East Germany · Communism