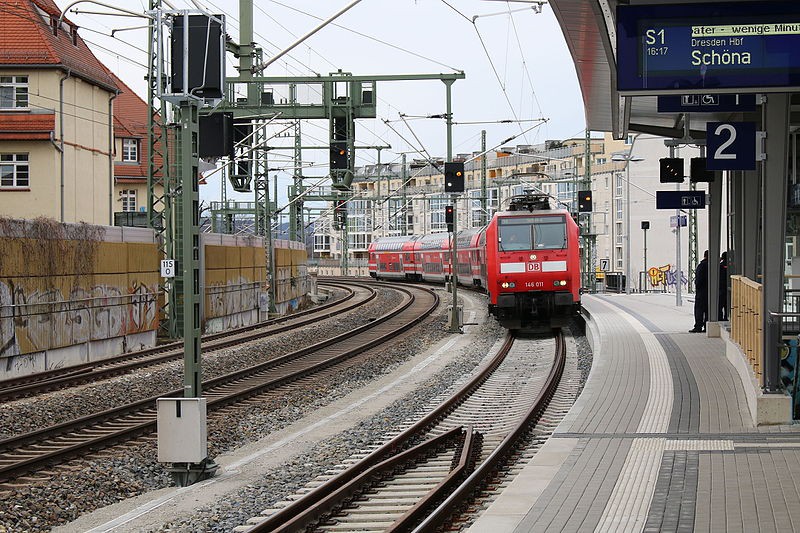 Since April 2016 there is a new regular stop for the S-Bahn 1 near by.
You can reach the regular stop "Bischofsplatz" in less than 8min. It's you new gateway to the Saxon Switzerland or to Meißen.
There is only one ticket machine – so please consider a bit more time in order to get your tickets when it's busy.
The timetable can be found here.
Bild: DCB, Wikimedia Commons, CC-BY-SA 3.0 [CC BY-SA 3.0 (http://creativecommons.org/licenses/by-sa/3.0)], via Wikimedia Commons