What to do in Dresden during winter season Part II
Last week we published the first Part. In the meantime we did some brainstorming to come up with more. So today we want to give you some more ideas of what you could do during the winter season.
Relaxing Walks through the nearby Dresdner Heide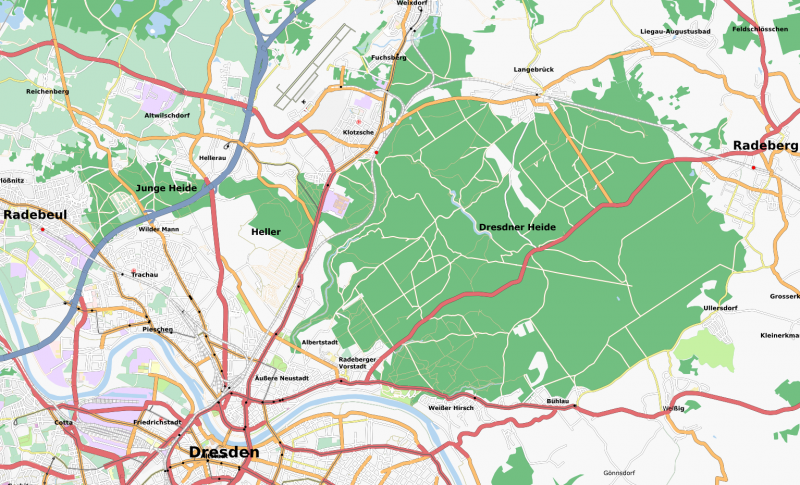 There is a huge forest – the so called Dresdner Heide – just around the corner from the hostel. The entrance is about 5min away from us.
Checkout this website for some tour suggestions.
For example there is a nice tour to a gravel-pit with a fantastic view, or a longer but nice one to the Heidemühle.
Towers of Dresden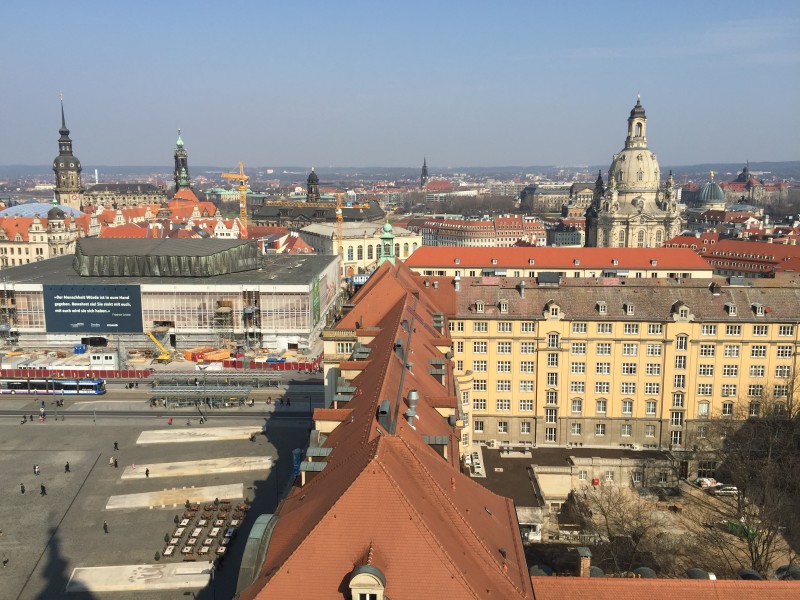 Visit one of the many towers of Dresden and get a fantastic wide view from above.
Visit the Kreuzkirche (platform at 54m),  the Church of our ladies (platform at 67m), castle / Hausmannsturm (viewing platform at 38,62m), Rathausturm (platform at 68m), Dreikönigskirche (platform at 45m), or you can go and have a coffee at the highest beer garden in the Yenidze Kuppelrestaurant.
Wintertime is Part-time
Checkout our daily suggestion or banq for parties around the corner.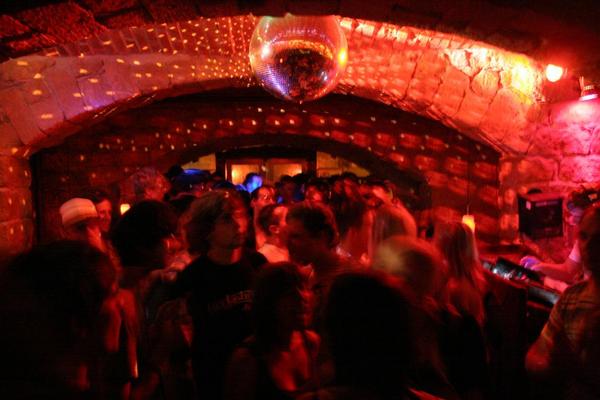 Barhopping
Pretty uptodate is the website Kneipensurfer! Have a look and ask us at the reception for more information.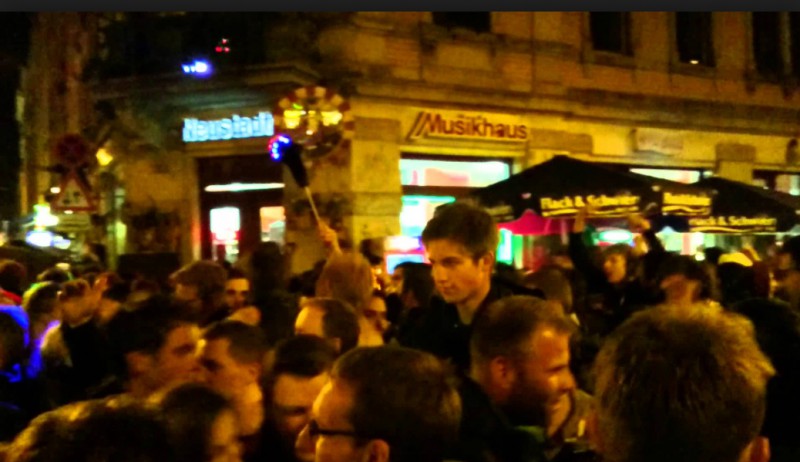 Flea market @ Neustädter Markthalle
Each Saturday between 9.00am and 4pm you can wander through trash & treasures :)
Find the latest news & updates on Facebook
Checkout the interactive 3D walk through the hall.
(By Hajotthu (Own work) [GFDL (http://www.gnu.org/copyleft/fdl.html) or CC BY-SA 3.0 (http://creativecommons.org/licenses/by-sa/3.0)], via Wikimedia Commons)
There is also a junk shop on Stetzscher Straße inside an old factory hall. You'll find it on the USE-IT Map Dresden (No 38). You'll find everything starting from wedding dresses, to furniture, books or records. Have fun haggling.
Botanic Garden
If it's too cold outside and you are hanging for some tropic flair, you should visit the botanic garden. Btw: free entry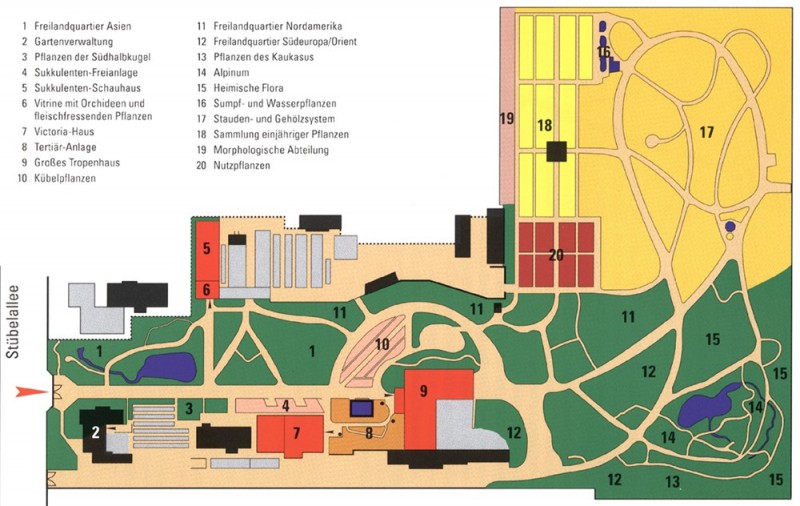 Garden City of Hellerau
Hellerau is also known for its beautiful gardens and as the first garden city in Germany. It has it's own center of arts. See the plan for shows and theatre acts. Sometimes you can see the dancers of the Palucca university.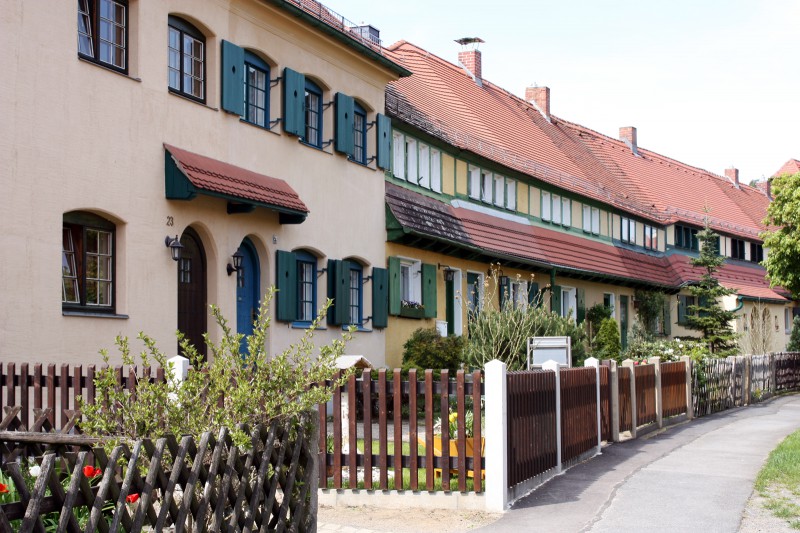 (Foto Ehrenreich)
Famous "Kreuzchor" choir @ Kreuzkirche
If you want to listen to the famous choir you can attend the vespers each Saturday at 5pm. (entry 2€, 1h duration)
City Tour by tram 11
If you buy yourself a single trip ticket for 2,30€ you can take a ride through Dresden for 1h and visit most of the areas from Bühlau to Zschertnitz. here is the timetable with all stops.
Dresden Fortress
Visit the Dresden fortress and discover old subterranean vaults. Learn something about the defense strategy of Dresden's bastioned fortification.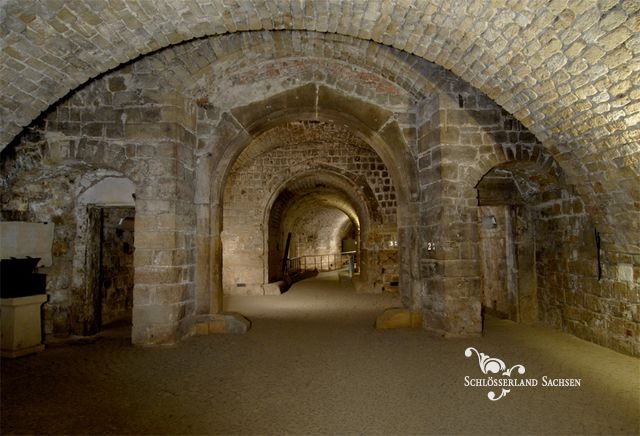 Technische Sammlungen Dresden
It's all about testing and experiencing science. There are all kinds of sections like math, science fiction, physics, astronautics all kinds of experimental science or computer gaming. Visit their website for more information.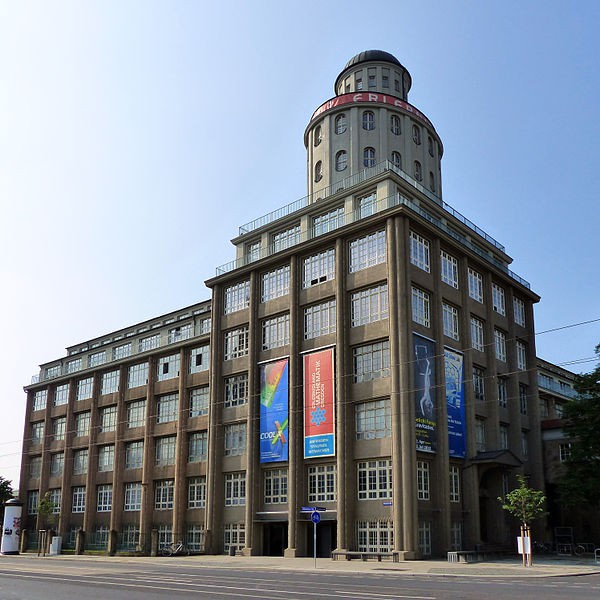 (By Dr. Bernd Gross (Own work) [CC BY-SA 4.0 (http://creativecommons.org/licenses/by-sa/4.0)], via Wikimedia Commons)
Free tours & walking tours Dresden
And of course there are different "free" tours. The tour itself is for free, but at the end you tip the guide what ever you valued the tour. There is freetoursdresden or you can have a look at DresdenWalks. Of course you can contact Danilo directly for his Nightwalk Dresden, his Kurt Vonnegut tour or his Street Art Tour