During summer season we get questioned from time to time about any kinds of outdoor activities.
At first of course there are a wide variety of hiking or bike tours which crosses our minds and which we are happy to give you on your way exploring the surroundings of Dresden.
If you already did those things, or if you are traveling with a group of people looking to get some action, we can suggest the high rope course in Dresden-Bühlau.
We gave it a try to to past forward our impression out of first hand.
You can easily reach it by public transport (20min), by bike (30min) or by car (15min). Catch Tram 11 at "Bautzen-Rothenburger Straße) and get off at "Grundstraße". From there it's about 5min to walk.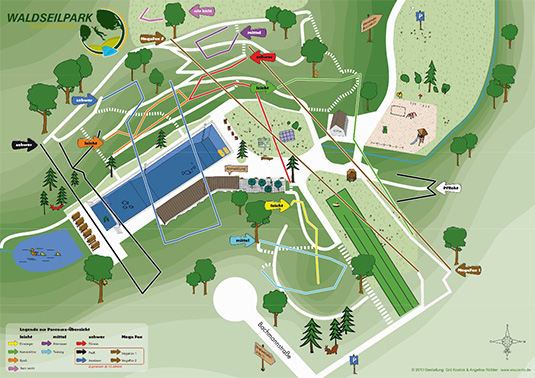 The high rope course is located in a wonderfull former ecological swimming pool. On the left and right end there are two hills located with 12 different parcours spread around reaching from easy to hard level. Each parkour contains of several elements which have to be mastered by you.
You'll pass all kinds of ropes, beams, bridges and hurdles while you try to climb, balance, swing and jump to get to the next plattform.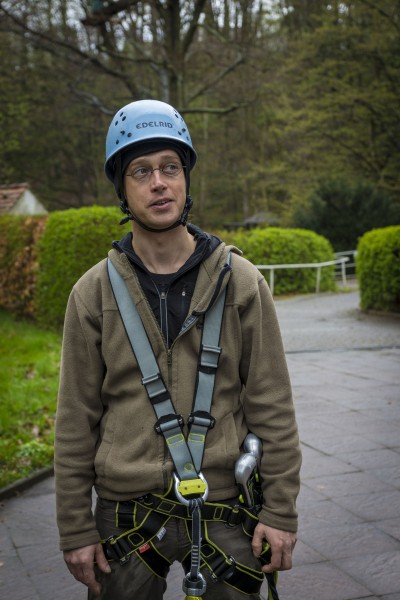 It's of course handy to be free of giddiness :) But also little milquetoasts will get around well after accomplishing the first easy parcours. The safety system is set of one of the highest safety levels available. You are always secured with at least one so called Smartie at a time. While going through one element of the parkour you are always secured by both Smarties. So really nothing can go wrong at all.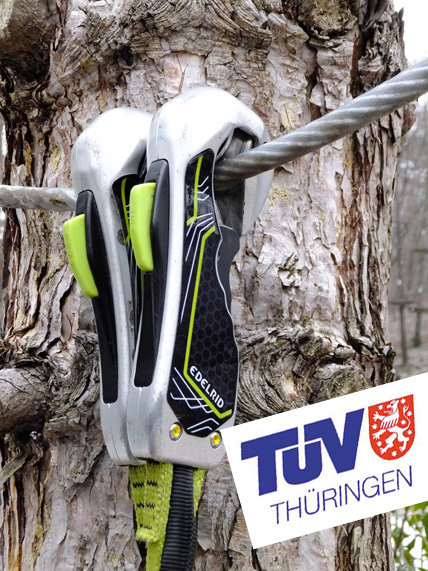 As said before: Each parkour consist of several elements. At the beginning and at the end of each element there are platforms to rest. If you slip away of one beam, both Smarties will catch and safe you.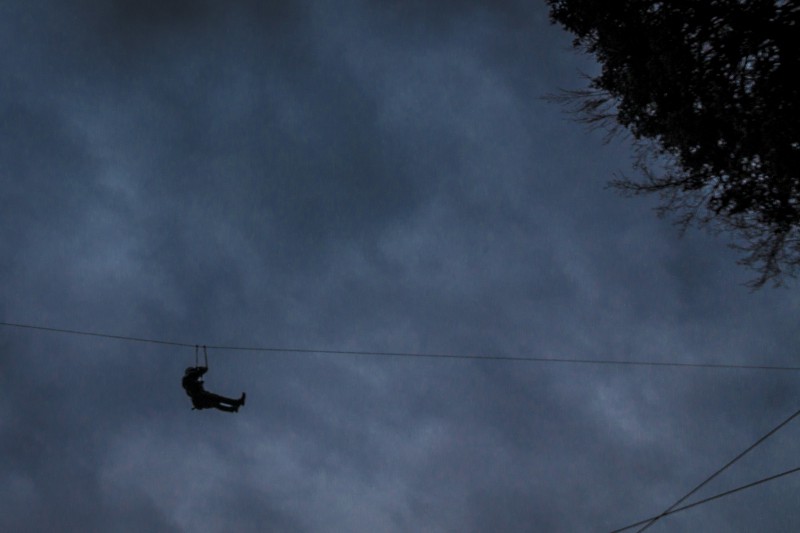 After a short introduction about the safety system and about how to go through the parkour, you are off to explore all tracks and elements reaching from easy to hard. The most fun part is one of the many flying foxes. Here you "fly" along a robe from one hill to the other side. Apart from the flying foxes you'll get a great variety of beams, ropes, tubes to keep balance on and boards to be surfed from tree to tree.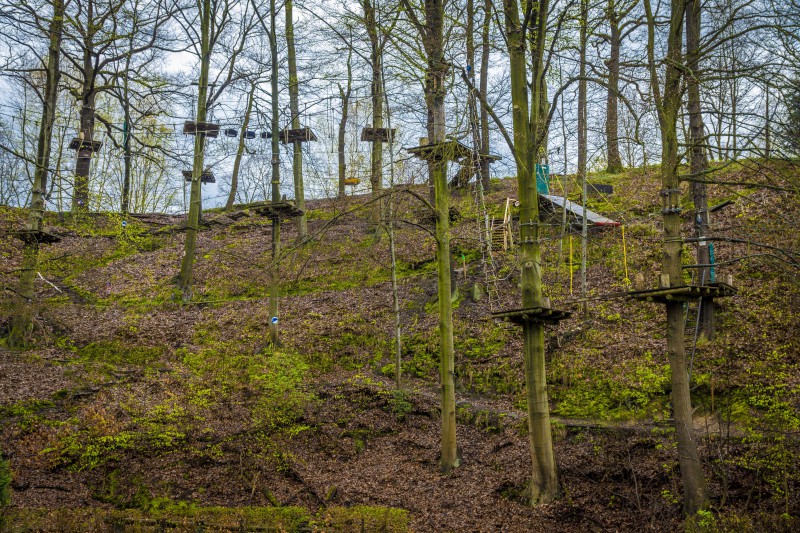 For sure you'll be hungry after 2h of climbing. So bring some food and drinks with you or order from the bistro there. You can sit on the terrace where you have a nice overview of the park. There is also a BBQ which you can use.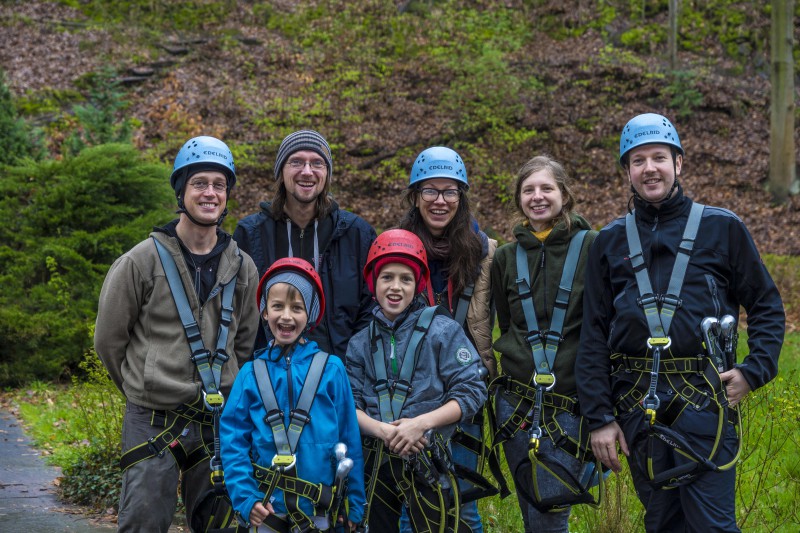 We really had a lot of fun there and can highly recommend it.
Prices:
Adults: weekday 17€ (weekend +2€)
Students: 16€ (weekend +2€)
Children: 13€ (weekend +2€)
Some more pictures of us in action: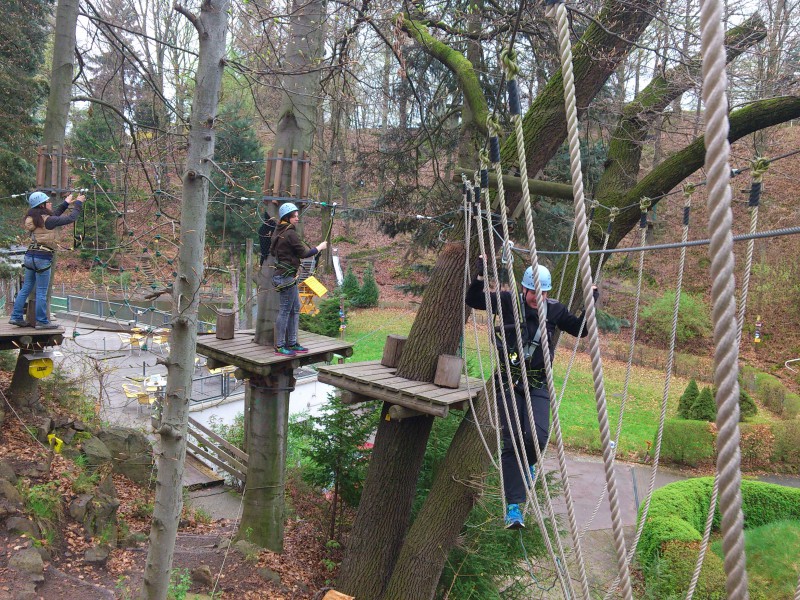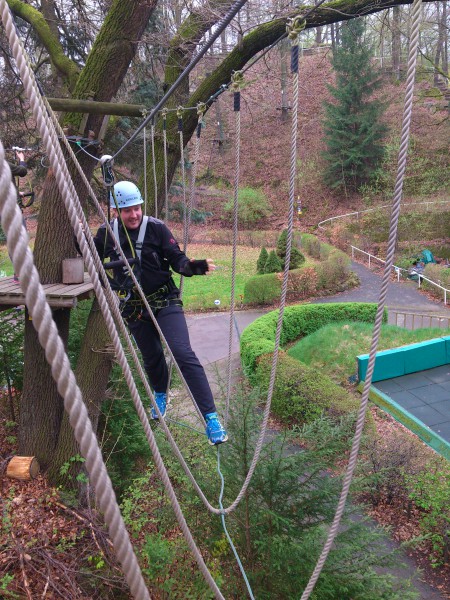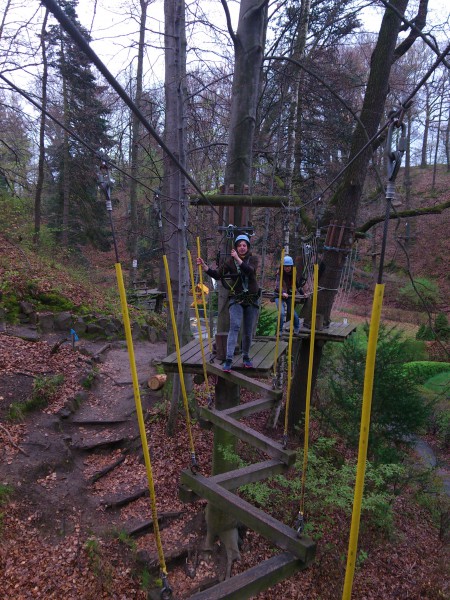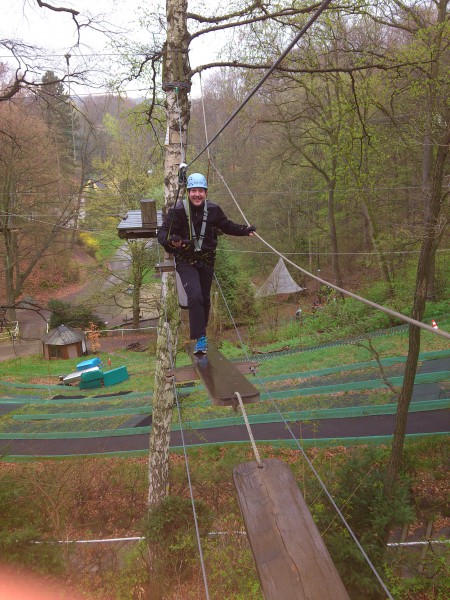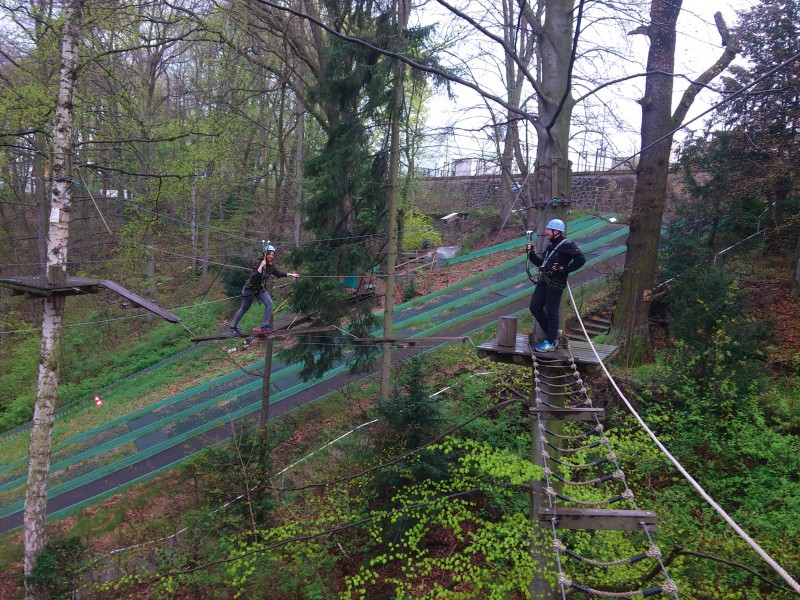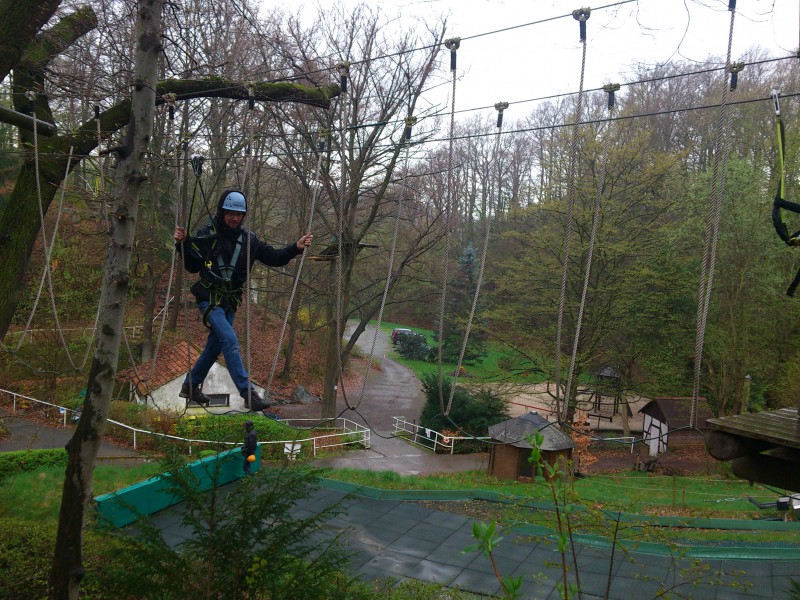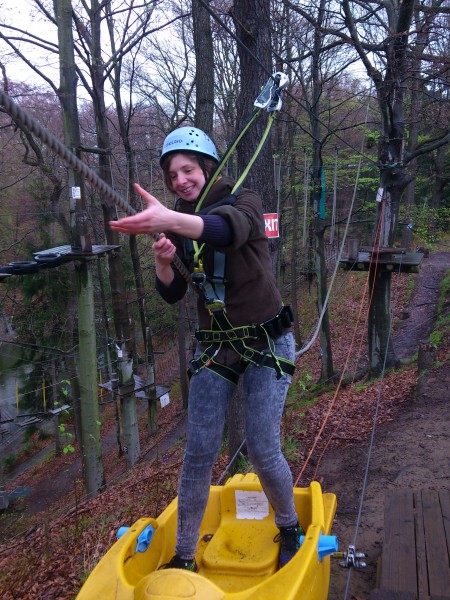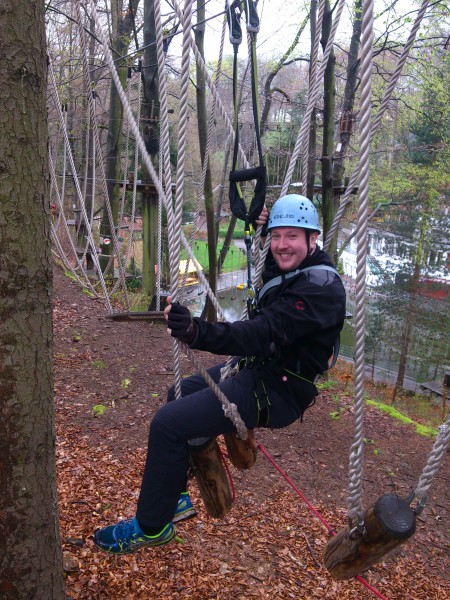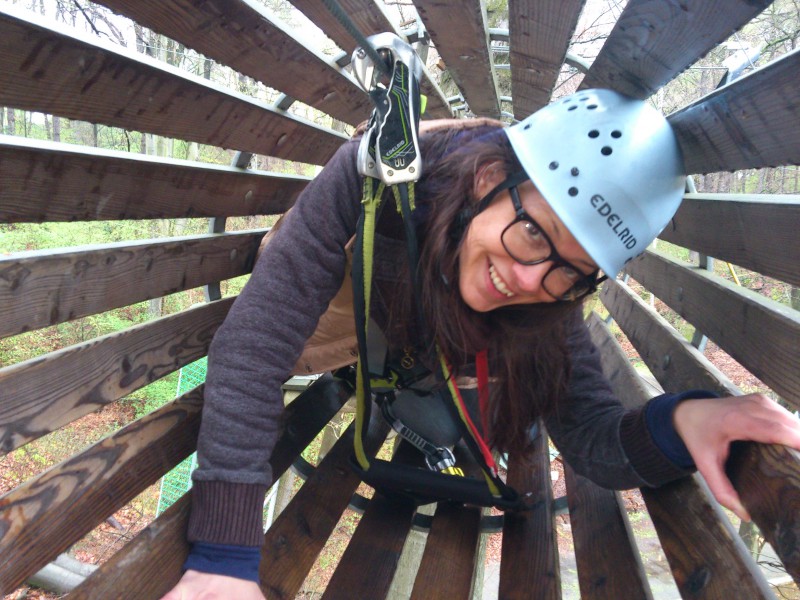 (Quelle: Karte & Smarty http://www.waldseilpark-dresden.de)