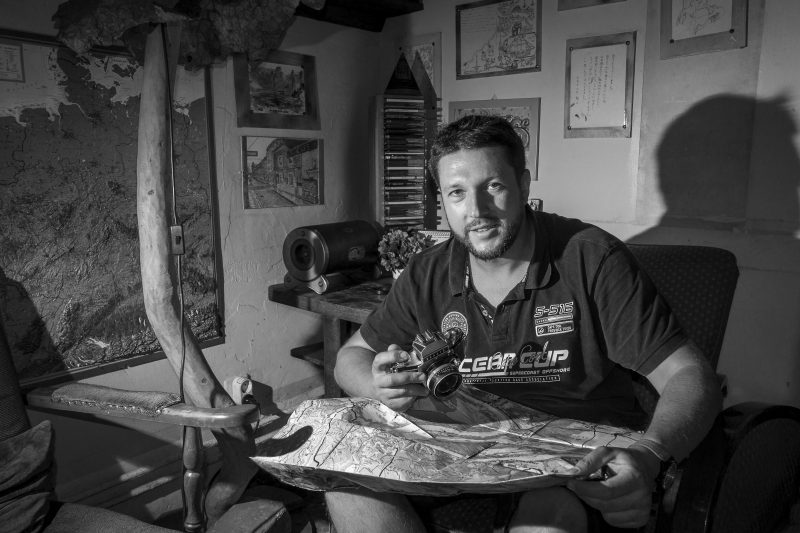 Marc ++ our man when it comes to photography, hiking and bike tours
Most crazy experience during your time here?
>> Indeed the nightshifts offer the best stories – so it's quite difficult to choose the craziest one. Quite entertaining was one night, when one of our guests came down to ask how to get to the next hospital. After an intimate time  with a lot of booze in our room with the car, her boyfriend decided to find his way to the bathroom. But instead of choosing the ladder to climb down, he had chosen the fastest way down – the free fall. So he first hit quite hard the car with his angle before landing harsh on the ground. So the next trip led them to the hospital. Believe it or not – but the car had taken no damage at all :) Bless "made in Germany" I guess :) <<
The most beautiful experience at the hostel?
>> On one hand I remember a very impressive night walk to the Lilienstein with two of our guests. We left the hostel at 3 o'clock in the morning when it was already quite cold outside. When we arrived there we were honored with an impressive clear heaven full of stars. Who had known that it's the coldest between 5 – 6 o'clock?! But soon after that we got rewarded with an awesome sunrise while being cuddled up in blankets and sipping hot coffee.
But I also love the BRN festival in June and I look forward to it each year! It's a special occasion for our guests and also us. Each year many hostel friends come to stay and party with us. <<
What I love most about Lollis?
>> The atmosphere which surrounds you when you enter the hostel. No matter if you are staff or guest, everyone feels welcome and being in safe hands. Though on first sight it feels that all things don't quite belong together: But if you stay a while all things become to one amazing impression. After nearly 8 years I still love to stay longer after my shifts to chat with other staff members or guests. Not a single day is the same as the previous day! Each day you meet new people, you listen to new stories and you gain fresh input. <<