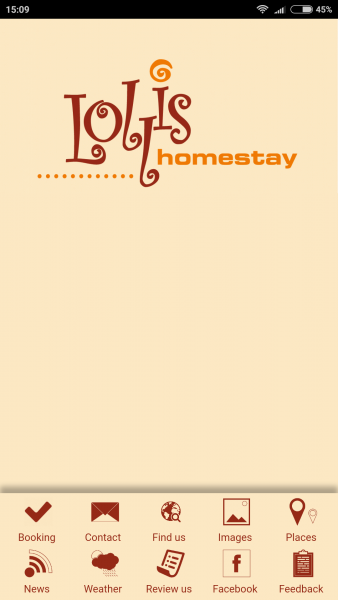 Lollis Homestay now also has an app for your phone. With the Lollis Homestay app you will be able to find all the good local spots which we would recommend you to visit in Dresden. It has lots of local tips off the beaten track.
Main features of the app include:
– a complete guide of local places to visit
– make an instant confirmed reservation
– write feedback directly to the managers
– directions to find us
– news, review us on Tridavisor, Facebook news
Have a look to see some of the features:
Make an instantly confirmed reservation, contact us with just one touch and find us easily with all directions right in your hand:
Explore lots of local recommendations of interesting places, how is the weather in Dresden and write a rating of Lollis Homestay. Other travellers will value your review!
Write a message directly to the managers, watch hostel pictures and read our latest news about events in Dresden and about the hostel: