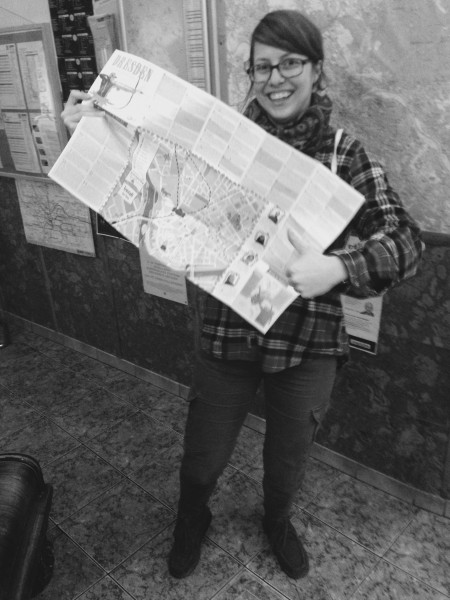 Elli ++ has been with us for almost 3 years ++ "lovely receptionist"
Craziest experience during my time working for Lollis Homestay?
>> Every "Office Christmas Party" with the colleagues is crazy! You get to know the people, who work with you in such a different way. Everytime the atmosphere is so joyful and we always end up somewhere in the "Neustadt". Christmas brings out the best in us. :) For more details you better speak to me directly.<<
Most beautiful memory form my time at Lollis?
>> In the summer I teach German to our guests every Tuesday. One time after one of these 1-hour-beginner-courses a russian lady thanked me and gave me a "Matruschka-hanger". It's great to know that guests enjoy the lessons and this was a very kind way to thank me. <<
What I love about Lollis Homestay?
>> Of course the colleagues, the work atmosphere and the guests. But most of all, Lollis is a place of creativity. Through the hostel I got to know "USE-IT" (http://www.use-it.travel/home). Together with some of my colleagues and other locals we publish a commercial free, up to date and cost-free city map every year. It's important to us to pormote local insider-tips, only with these you get to know the real Dresden. <<