Until the 31st of May 2015 you can visit the exhibition by Yadegar Asis inside the Panometer Dresden.
Today 70 years ago the allied forces bombed the Dresden city and destroyed most of it. You can see the result on a 360° panorama – titled "DRESDEN 1945".
The bombing is visualized on a scale of 1:1 – viewed from the city town hall.
View the video for an impression whats to see there: www.youtube.com/watch?v=NPUe337xsBg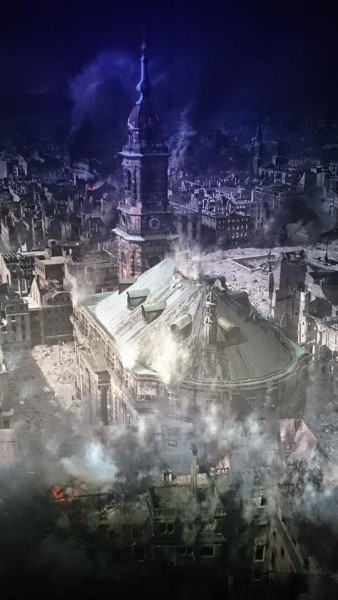 ---
Panometer Dresden
Gasanstaltstraße 8b
01237 Dresden
Öffnungszeiten:
Di – Fr                  10 – 17 Uhr
Sa, So, Feiertage 10 – 18 Uhr
Mo geschlossen   (closed)
www.asisi.de/de/ausstellungsorte/dresden-dresden1945/service.html