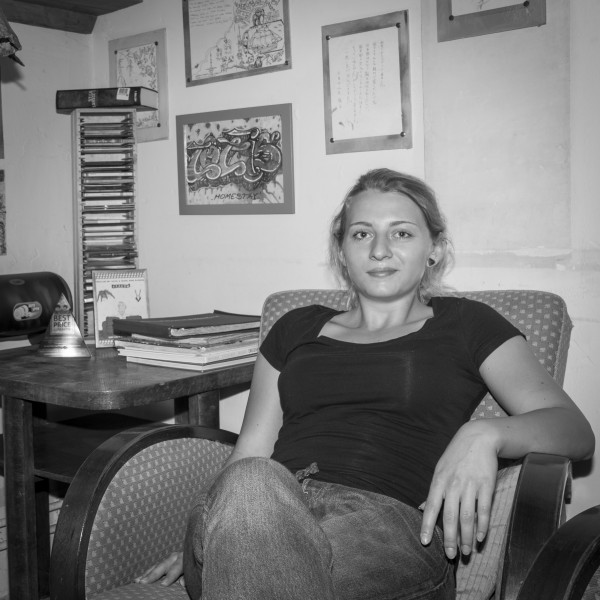 Lena ++ our "lovely receptionist"
Craziest experience during my time working for Lollis Homestay?
>> One very amusing night shift: Two young ladies, who stayed in our female dorm, met two charming young men, who stayed in one of our mixed dorms. The four of them really hit it off, and each of them found a soulmate for the evening. However when they returned to the hostel after a quick pub crawl, the drama started. Which couple would get the only double room left in the hostel? After a quick discussion the four decided to "time-share" the room. In the end, the couple, waiting in the common room for their turn, fell asleep on the couch. The other two never came down to wake them. When I woke the two Sleeping Beautys up in the morning, they assured each other what a wonderful night they had and passionately said good bye to each other. <<
Most beautiful memory form my time at Lollis?
>> A hostel dinner in the sommer. The hostel was packed and some of the colleagues came by to join. After a delicious dinner we all watched how the cable cars destroyed our "hostel-sex-donkey" (a relic from past guests). However one driver showed mercy! He got out of his cable car, carried the donkey to the other side of the street and drove on. The whole hostel clapped… . Another time, a kitten visited us. We kept it in the hostel until the owner 8a neighbour) came to pick it up<<
What I love about Lollis Homestay?
>> The interior!! From the bottle-lamp hanging in the common room or the giants-room on the third floor, to the receptionist's piano-counter, in here you discover something beautiful and unique everywhere you look.<<