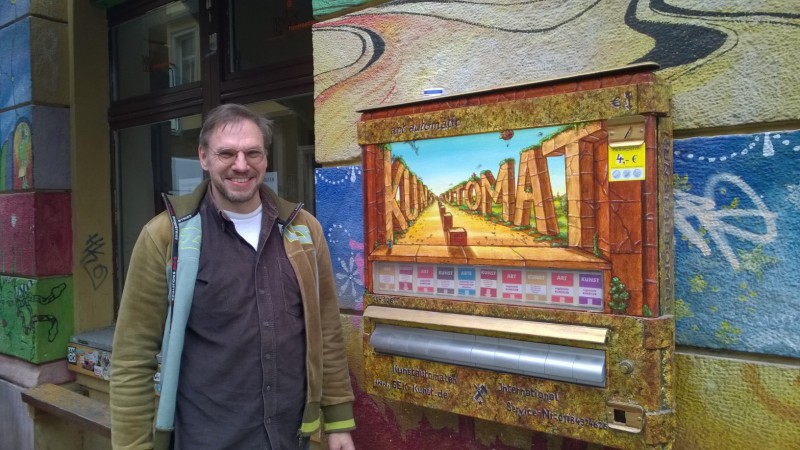 You might have stumbled across the cigarette machine right next to our entrance.
In times of declining smokers, there is a raising number of unused cigarette machines. Now Andreas Petze has a great idea how to use them instead.
You can buy little pieces of art, which fit a cigarette pack. There are pictures, prints, objects or lyric. All pieces are unique or are limited to enclosed series. Each artist decides what comes into the pack.
So if you need a love message for your girl/man, a quick present for a house warming party (perfect for our guest who are looking for shared apartments), or a little something which will always remind you of Dresden or Lollis Homestay Hostel.
With each piece of art, there will also be a little note, which gives you some information about the artist himself.
 Update: Justin was in need of a little unique pressie today! We wish him a great roadtrip