Hello fellow readers,
today we want to introduce our volunteer Victoria from Argentina.
She'll be around at the hostel organizing several hiking tours, bike tours, fun activities in the near surrounding or classic tours through the Old town of Dresden.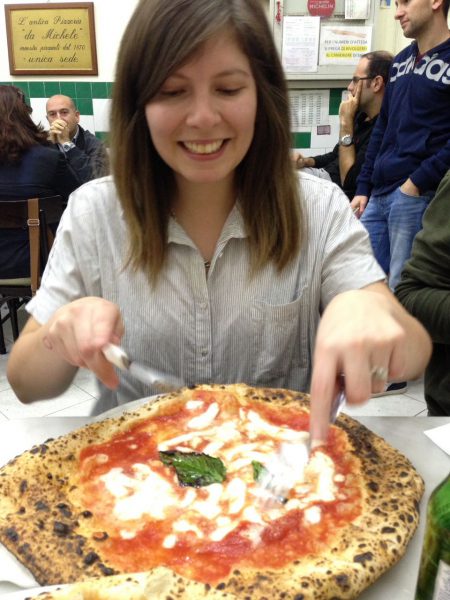 But first we asked her a couple of questions:
You've been here around for a week now! What have you been doing during that week?
I think I've been doing all the touristic things you can do in dresden in order to know the city more and have an actual idea of what to do when I meet new guests at the hostel. I've been to the Old Town, but I've been more around the Neustadt, Alaunsplatz and riding a bike next to the Elbe. Oh, and also I've been trying to visit all the different pubs and biergartens around of course.
Sounds pretty cool! Where have you been traveling so far?
Before I got here, I spent more or less seven months in Spain, visiting as much as possible since I was studying in Madrid and could go everywhere from there. I also visited Napoli for a few days, Düsseldorf and Köln. 
Is this your first volunteering?
No, I used to work as a volunteer in Madrid as well in a hostel called Las Musas. I actually started there for 1 month and ended up staying 3 haha. Deciding to move out of Madrid and leaving the hostel was a really hard decision to make, but I was also really looking forward to come to Germany so it had to be done.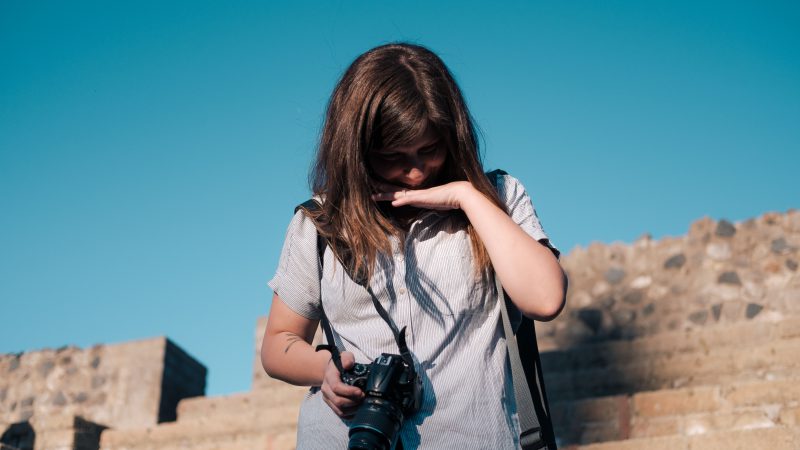 What are your plans with the guests staying with us?
I would like people to discover and embrace what a beautiful city this is. I want them to love how multicutural and artistic this neighbourhood is; but I think the most important part as well would be that they feel comfortable at the hostel and with the idea of meeting new people all the time. We are all travellers, we all have stories and basically you don't need much more than that to make a good connection and have a good time.
Do you have any weekly schedule?
Not so far really, because on one hand I still feel pretty new here so I have things to discover as well every week, and also because it really depends on the guests and how they feel. I understand if after being out walking the whole day they maybe don't want to go out again at night, so we can arrange just having some beers at the hostel, playing any board game or some cards (UNO is the favourite one so far) and just relaxing there.
Do you have any specific highlights in your pipeline?
I have really enjoyed going to the Saxon Switzerland National Park area with one of the guests from the hostel, seeing the Bastei Bridge, enjoying the view from there, having a picnic, hiking and just getting lost in the woods. 
Also on the 8th of May I was lucky enough to just be having a beer in Assie-Eck when a lot of firecrackers and fireworks started to commemorate the end of the WWII. It was exciting, lively and very peaceful. It was not a riot, it was more like a celebration. I really loved it.
For how long will you be with us? 
In the hostel I think only one month, but I'm trying to see if I can stay longer in Dresden since I like a lot so far. It has everything I was looking for in a city: nature and parks really close by, a good nightlife and atmosphere, an interesting history and welcoming people. 
How can people meet you at the hostel or get in touch with you?
I'm usually around in the common areas either talking or playing games with other guests, but if we are out, in the reception anyone can ask for my number and write to me, or just ask the receptionist to give me a call to see where we are with the rest of the guests.
So to cut things short – get in touch with Victoria, if you want to experience the city of Dresden in a very special, fun and vibrant way!!
She will be here to get you around, to show you her favorite spots and to entertain you as much as possible!