Karl May Fest– One of my favourites!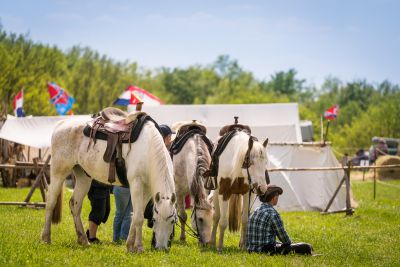 This traditional local festival celebrates the German writer Karl May, author of dozens of books about the Wild West like "Winnetou".
He was fascinated by the Wild West and the Orient, but only
in 1908 shortly before he died he was able to visit North America (Buffalo, Niagara Water Falls, Albany).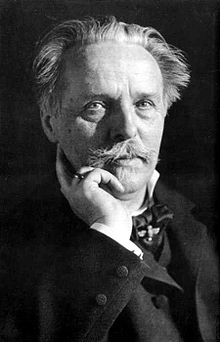 Karl May was born in 1842 and he lived and died in Radebeul in 1912 (a small town very close to Dresden). This is why the town of Radebeul celebrates this awesome festival! The festival will be celebrated in the "Lößnitzgrund" along the small Lößnitz River (a very beautiful part of Radebeul, near the vineyards, a forest and the very old part of town with nice frame houses).
On the huge festival area you can see horse riding competitions, a Native- American Camp (mostly run by European fans in costumes), the Cowboy Camp or the traditional train raid (with a real steam train, called the "Lößnitz- Dackel") but you can also eat, drink or go for gold- seeking in the river and much more!
Everybody is dressed as Old Shatterhand or Winnetou or other fictitious people from the books.
Get there
by tram No. 4 from Dresden, direction "Radebeul" or "Coswig" to "Radebeul Weintraube" to "Landesbühnen Sachsen" station
or take the S- Bahn S1 direction "Meissen" to Radebeul-Ost" station
prices
free entrance on Friday
9 € for adults on Saturday
7 € for adults on Sunday
(cheaper if you buy a weekend ticket in advance at Karl-May-Museum Radebeul, Konzertkasse am Florentinum or Tourist Information Radebeul)
programme download here.